10 Inch DBH150 Dual Basket Strainer
This 10" DBH150 carbon steel constructed dual basket strainer includes an internal rubber lining and duplex stainless steel baskets. It has quick open covers with camlock assemblies. It has a differential pressure gauge for pressure drop or clogging monitoring. The isolation valves here are butterfly valves with gear operators. It is a compact face-to-face design with offset inlet & outlet.
This unit was used on a power generation cooling filtration system using seawater.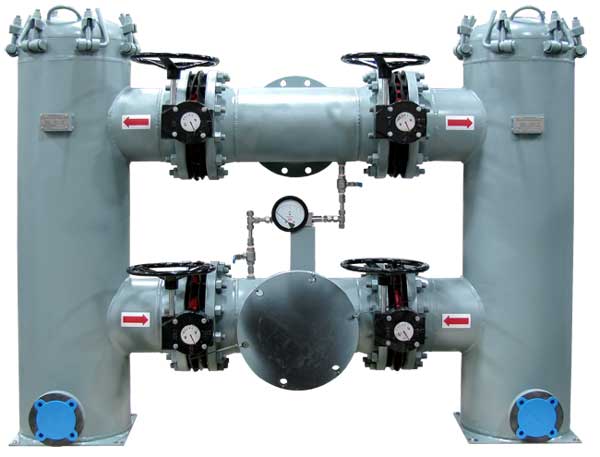 Return to Sample Custom Fabricated Dual Basket Strainer Menu