Photos from the Archives
The current unprecedented times we find ourselves in, with the challenges of COVID 19 ranging from social distancing to mandated business closures, is certainly testing the best of us. While many are finding it extremely unsettling we're also seeing many people rise to the challenge. There are so many inspirational reports of people pitching in to help others.
The staff at Sure Flow has always 'pulled together', but we're finding a renewed sense of purpose with COVID19. We have been declared an 'essential' business which is inspirational all by itself. We are extremely proud of the contribution our products make in the power generation industry, in treating municipal water supplies, and in the oil and gas industry, and it seems there's never been more awareness of the importance of those dedicated truckers bringing food to our grocery stores.
At Sure Flow we've experienced an increase in many areas of our business, especially in replacement baskets and screens. Many of us have always assumed that when we needed more of something like toilet paper or disinfectant wipes, the grocery shelves would be full of them. We've all had a rude awakening to a new reality. It turns out that fully stocked shelves are a privilege and luxury, and not a right.
It would appear many of our customers have realized that any previous assumptions about items being in 'stock' should be re-evaluated and we have seen a huge uptick in orders for replacement baskets and screens.
As we've been doing a bit of computer housekeeping we realized that we have a series of photos of various product lines that have just never made it on to the website or into a catalog. We have an amazingly talented and flexible design and manufacturing team, and the diversity of our products attests to this.
With this in mind, we're going to start a series just briefly highlighting some of these products from our photo library. Since some of these photos are from a few years back we may not have all the precise details at our fingertips, but in keeping with the adage, 'a picture is worth a thousand words' here are some of our replacement baskets and screens. Seeing them might remind you of a part of your production process and you might consider that having an inventory of replacement parts may not be such a bad idea.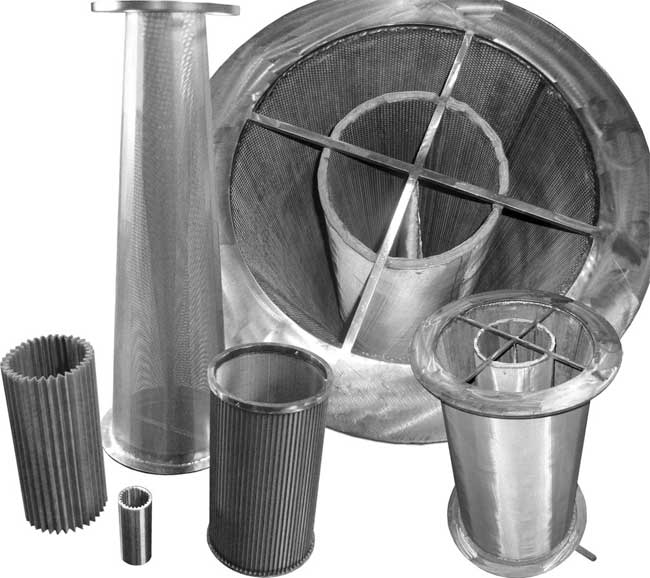 Here are some examples of the range and variety of baskets and screens Sure Flow Equipment produces.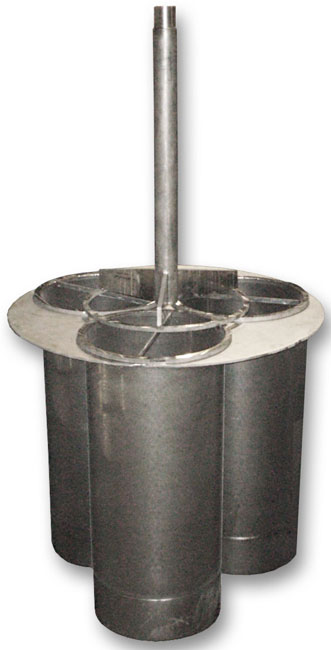 This is a 64" BWH custom fabricated strainer basket.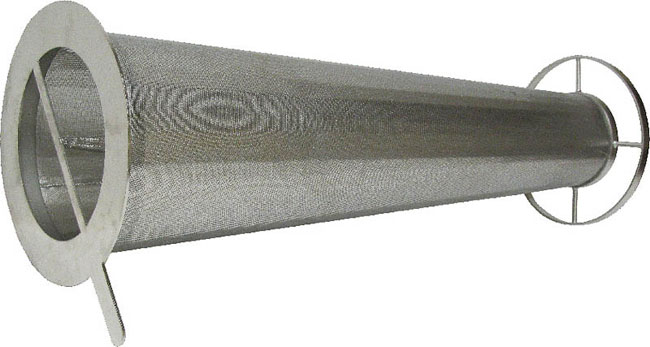 This cone strainer includes a guide at the tapered end to ensure it stays in position during operation.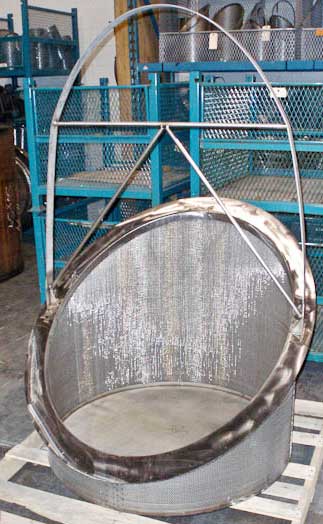 This custom basket gives you an idea of just how diverse the products are that our custom basket team fabricates and how unique some of their straining applications are.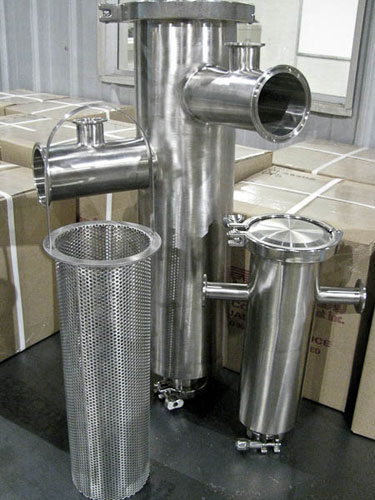 Here is a sanitary basket strainer and replacement basket.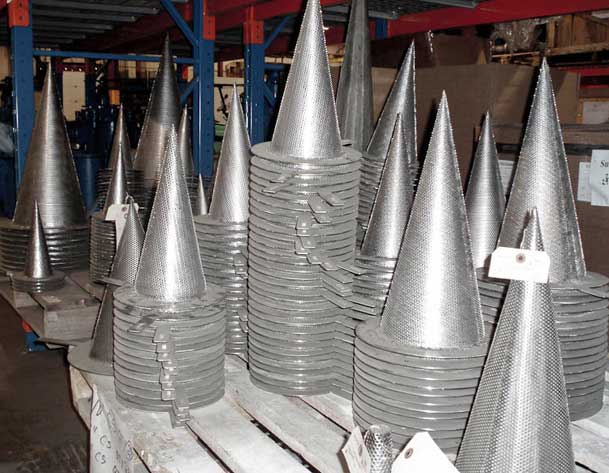 Here's an order of replacement cone strainers.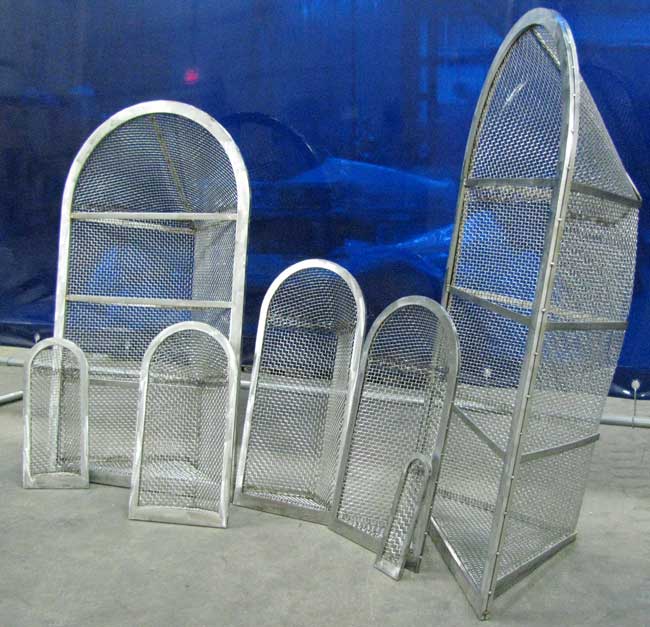 Here are a variety of sizes and designs of baskets for our Tee Strainers.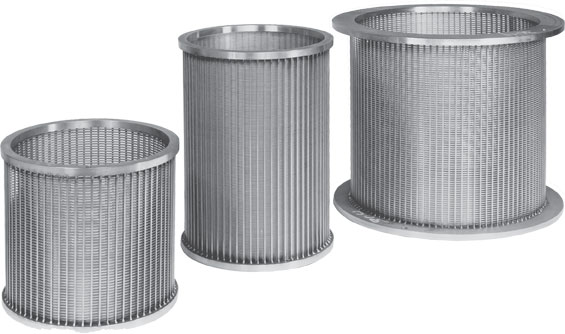 These are replacement screens made from wedge wire.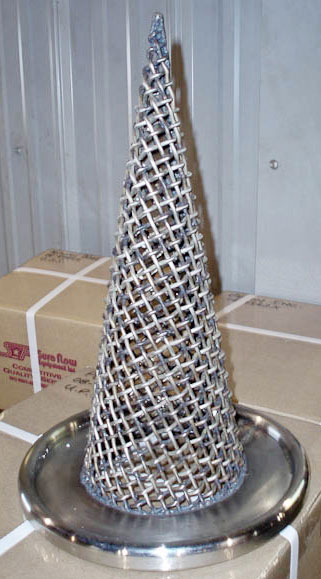 Here is a cone strainer fabricated with wire mesh with square openings.
There seems to be no limit to the size, type, construction, and materials of Sure Flow replacement baskets. If you're looking for replacement baskets or have a new application these photos have reminded you of, please don't hesitate to call our design and engineering team and let us put our expertise to work for you.