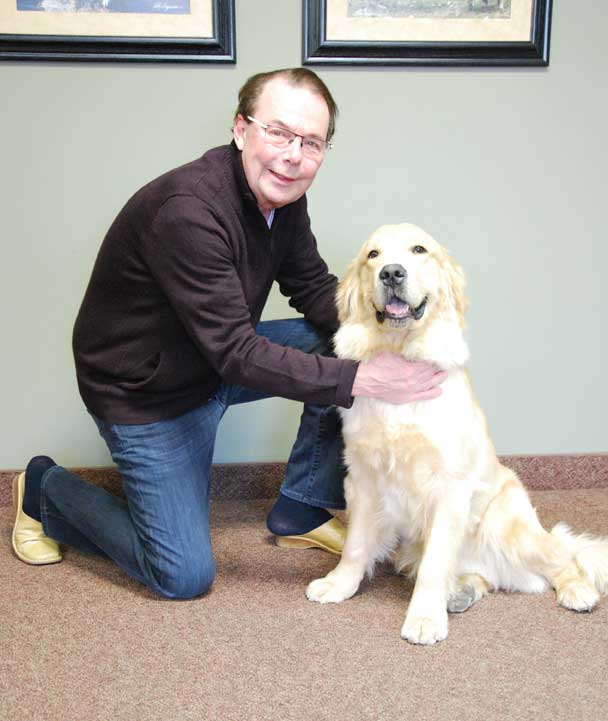 Anyone who has followed Sure Flow blogs over the many years, has a pretty good idea that John Wordsworth, President/CEO and founder of Sure Flow Equipment, has a pretty big place in his heart for "Man's Best Friend."
Sure Flow's current mascot is "Acer the Wonder Dog." Acer's a purebred golden retriever who has found a way into all of our hearts in the Sure Flow family. He is a sweet, affectionate dog who regularly makes the rounds to make sure everyone is in good spirits. There is something about an animal that just wants you to throw a tennis ball for him, that reminds you of the simple joys that animals experience every day.
"Over my life I have had many companions. They are a part of life and heart. They will look you in the eye with love and knock you on the head at 5:00 am to wake you up. Acer is my newest addition and is eight months old. My other buddies – Gunner and Milo – are sitting by the pool in Florida. Wish you and your family a great weekend, be safe!" John.