Sure Flow Equipment ships a lot of product on a daily basis. Some of our products are big. Some are small. Some of our products, like cast strainers, ship out from our inventory. Much of what we ship is custom fabricated to our customer's specifications.
It's always our intention to feature some of our most notable products, but they often sneak through before we get out to the shipping department with the camera.
This was a case in point. The 24" Foot valve (on the right) was packaged up and ready to ship to South America before we could get a photo. You can tell it's a substantial piece of equipment.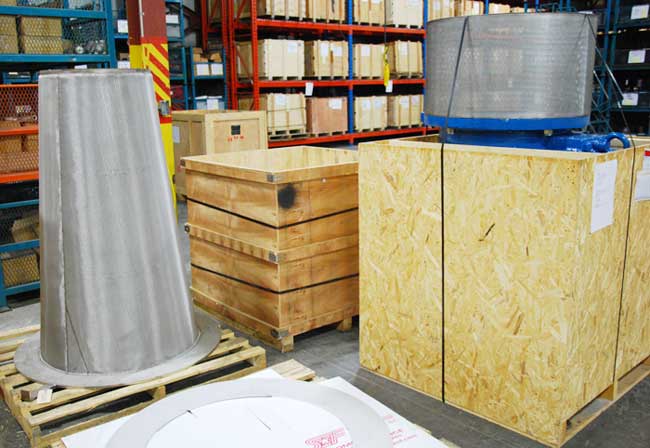 Luckily though we were able to get a shot of this 36" cone strainer before it was prepared for shipping.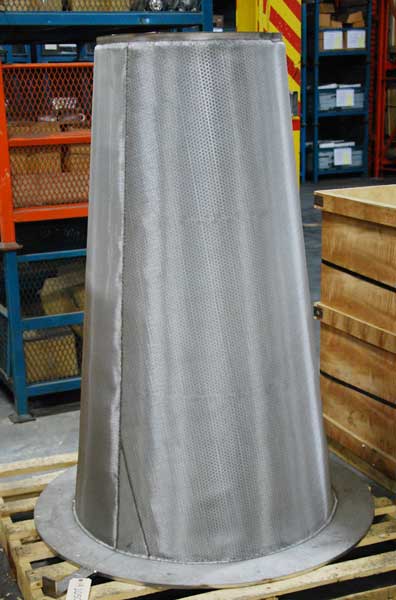 This particular cone strainer is going to be used in a pipeline for natural gas. It is a special design for the customer. On close up you can see this strainer has both a perforated metal liner, as well as mesh to enhance its ability to filter effectively.
Our design team is always looking for ways to maximize the efficiency and durability of our designs.
If you've got a project coming up and would like to see if we can help, please give us a call. No matter how big, or how small, we've got the team you need to help you reach your goals.