"Neither rain, nor snow, nor…" well, there wasn't dark of night, but there were ice pellets and freezing rain … and yet some Sure Flow employees still participated in the 2018 Burlington Family YMCA Cycle for Kids fundraiser in support of "Strong Kids." Raising money for such a worthy cause seemed to surpass some weather-related discomfort for some Sure Flow employees this spring.
As luck would have it the Saturday of the event was when winter returned on an April weekend and brought just about every type of precipitation you would expect in the worst January storm. In fact, spring was so slow in coming people were referring to days in April as "January the 74th".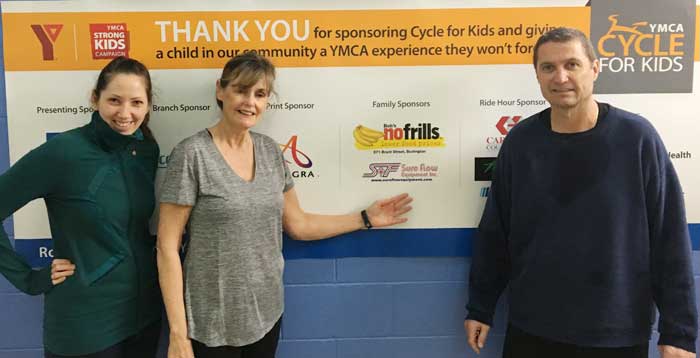 The Hamilton/Burlington Family YMCA "Strong Kids" Campaign provides children and youth in the community the chance to play, learn and belong. This matters because when kids feel accepted and connected they become stronger and healthier. Sure Flow feels pretty connected to the customers we serve, so we think this is a great concept for kids to grow up with as well.
The "YMCA Cycle for Kids" has participants ride stationery bikes for the event, and with ice pellets outside it turned out this was way more desirable than riding on the local bike trails. It's a great workout for those on the bikes, and this year even though many weren't able to make it with the weather, Sure Flow's donation amount was consistent with previous years.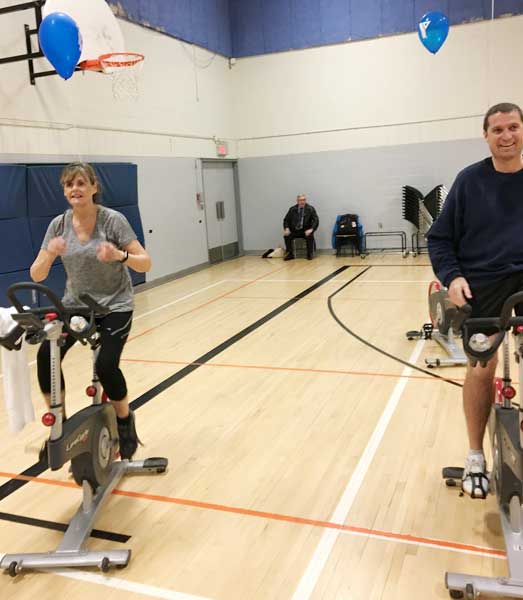 As always, we thank our customers who provide us with the luxury of being able to invest time and money in making other people's lives better. We genuinely appreciate your business!