Sure Flow Equipment provides high quality industrial valves and strainers to a wide of variety of industries and applications. Strainers come in different sizes, in different materials, with different screen materials and sizes, etc. So the variations and permutations of the various products we supply is huge. That is a reality of our business and we're set up to meet these diverse demands.
As an example, here is Brad working on a cast iron basket strainer.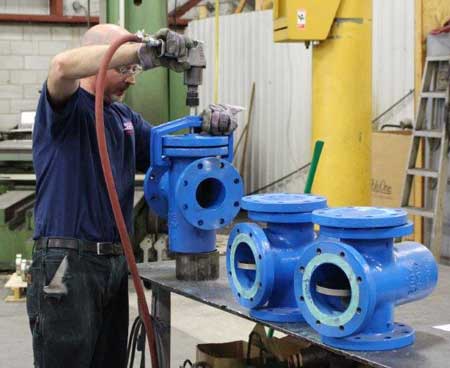 The units generally have a flat gasket, but in this case the customer required O-Ring gaskets, pictured below.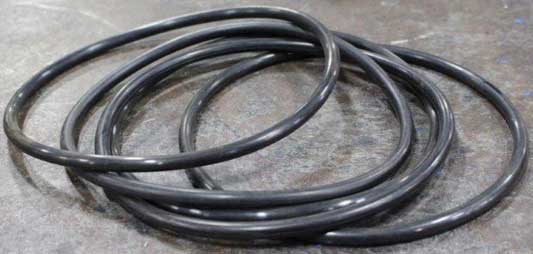 Once the units were retrofitted with the O-Rings they could be shipped for the required application.
These units also included a quick release cover as pictured here in one of our BF125.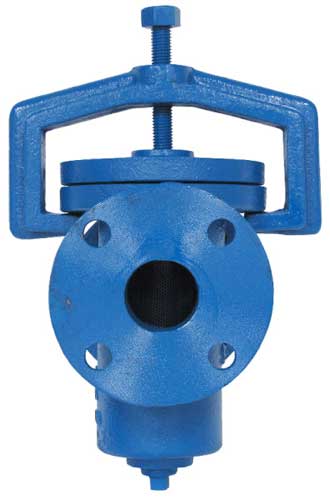 These clamp cover units are ideally suited for applications where frequent clean-out of the basket is expected. We recommend that customers keep a spare, clean basket on hand ready to go, which reduces the cleaning time further. The units can be supplied with differential pressure gauges, with alarms, which get the maximum on-stream time between cleaning cycles. Our mandate is to make sure our customers have the maximum opportunity for optimal productivity.
We stock a huge inventory of products but regardless of how hard we try we can't always anticipate our customer's unique requirements. That's why it's part of our corporate culture to be ready to deal with whatever requests our customers make.
As Sure Flow Equipment's CEO John Wordsworth reminds the team regularly, "We will do anything it takes to satisfy the customer!"