Sure Flow Equipment customers have come to expect exceptional results from our fabrication department, and this often requires tight deadlines, and therefore high pressure.
Other times 'high pressure' refers to the operating environment where our strainers will be installed.
Our "YBC2500 High Pressure Y Strainers" come in high strength forged carbon steel or stainless steel. A stainless-steel spiral wound gasket is standard.
The units can be fabricated with socket weld or NPT threaded end connections.
The two high pressure y type block strainers featured here will actually be installed in a high-pressure hydraulic system.
One of the many features that ensures these strainers can operate in these environments is that both the body is machined from one piece and the cover is machined from one piece.
This order featured carbon steel construction.
The strainers include 1'' NPT inlet and outlet connections.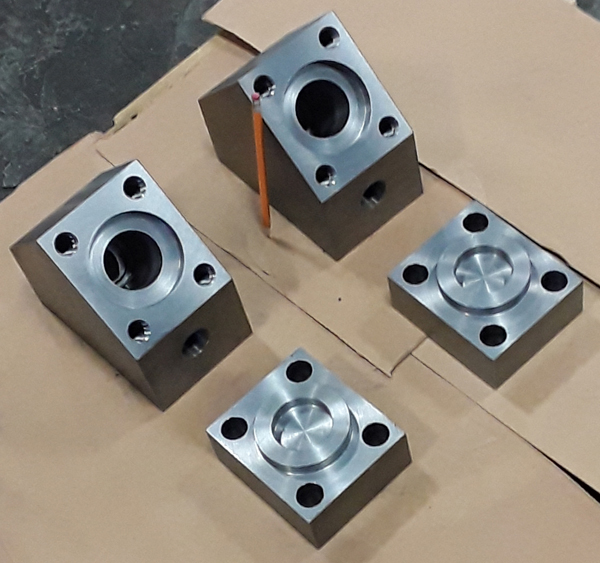 You can see in the photo taken before the unit is painted and assembled how the cover has a protruding 'tongue' machined onto the single piece of carbon steel that the cover is produced from. When you look at the block strainer itself you can see the internal 'groove' that the machined groove on the cover fits snuggly into.
With an image like this it's easy to visualize what an exceptional seal would be made with this process, and how it would be able to tolerate much higher pressure than a regular strainer where a cover is affixed flush with a flange with a standard seal and gasket.
The cover is then securely bolted as seen in the image of the painted cover.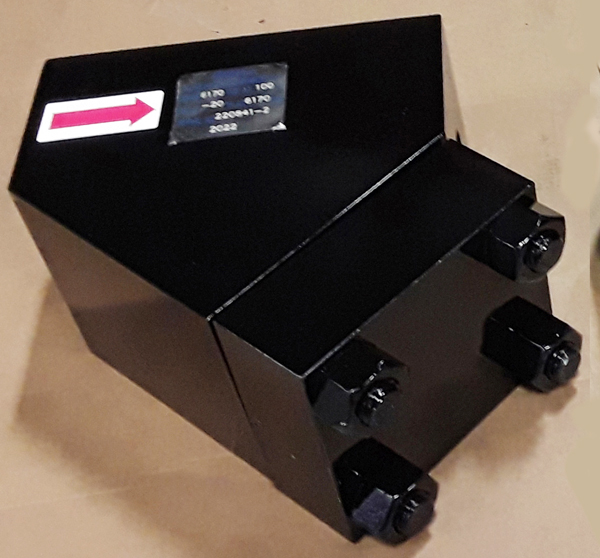 This unit is in fact rated for 6170 psig. It can handle a pressure anywhere from two times to ten times higher than other designs.
So yes, Sure Flow Equipment can handle 'high pressure' in any form. Please contact our sales or engineering department to discuss any applications you may have questions about or if you just require some preliminary ideas as you develop a new application. Our team is always up for the challenge.