Sure Flow Equipment has a two-pronged approach to our successful business model.
The first is to provide customers with the highest quality valves and strainers for their production processes. Some of these are standard products that we have in our warehouse, ready to ship, and others are custom products that our expert staff of engineers and our production team fabricate.
The second is to ensure that these products continue to operate to their fullest potential. Part of that is to make sure they are maintained. Many of our customers purchase several extra baskets and strainers to have ready for replacement when they place their initial order. As part of regular maintenance our customers remove one strainer for cleaning and immediately replace it with a clean unit to minimize downtime.
Our customers understand the importance of routine maintenance, of not waiting until something is broken to then fix. They like to stay ahead of the curve in this department and we like to help them.
Sure Flow also likes to stay ahead of the curve for our customers, and there is no clearer example of this than some recent major acquisitions for our machine shop over the last few months.
Our machine shop is a key component of our custom fabrication production process. Others in our industry use outside machine shops for this type of work, but it became apparent early on to Sure Flow that this could pose two challenges.
The first would be our reliance on an outside supplier who may encounter busy times, creating a bottleneck for our critical work. We understand the challenges that they might encounter, but that wasn't an excuse for us to not be able to provide product in a timely manner. The second challenge was quality. Again, there are many excellent machine shops available at any given time, but it's just one more variable in our quality process we wanted to eliminate.
With all these in mind our recent additions of some major equipment allow us to stay ahead of the curve. The existing equipment was adequately fulfilling its responsibilities, but to ensure we can continue to provide the sorts of turn around customers have come to expect we felt it appropriate to walk the walk and bring in some new equipment.
The first machine is our new lathe. This unit, which incorporates updated electronic and digital controls, will help to streamline set up time and ensure even higher quality results. Sure Flow uses lathes for everything from turning down material, to threading and beveling and for serrating the faces of bleed rings and plates.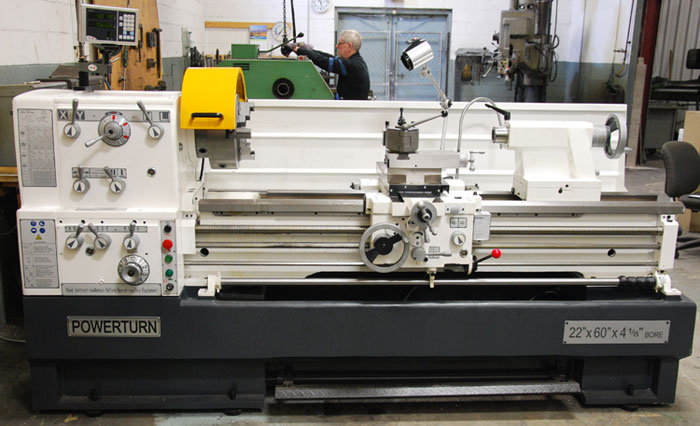 Our second addition to the production 'team' was a new radial arm drill. This radial arm drill also offers a new level of performance for the machine shop with its enhanced digital control for everything from milling surfaces to cutting keyways.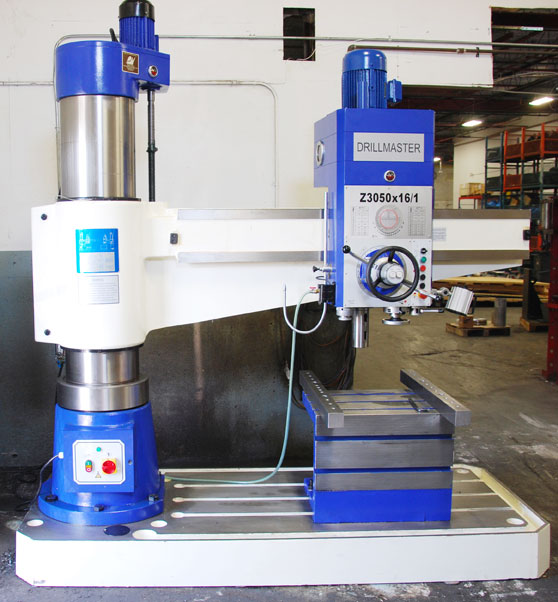 People understand the fine line each business walks, trying to optimize inventory and production capabilities to meet customer demand. Having too much inventory or too few customers can pose a cash flow challenge, yet, you never want to miss a sale because you don't have product available. This is an age-old challenge.
Sure Flow has a 100,000+ square foot warehouse where we maintain an inventory of those products most commonly required by our customers. We also have an outstanding production fabrication capability where we control all factors involved with custom fabricating product to customers' specification.
With the significant investment in this new equipment, we've reduced one more potential factor that might slow down our workflow. It wasn't broke, but we fixed it, just in case. When you order from Sure Flow you are assured that meeting your production timelines with the highest quality product available is our number one priority. We're staying 'ahead of the curve' so get us on your team to help you achieve that goal for your company.