Mining has come to mean new things to some people, such as the concept of 'mining' large volumes of data for information.
Sure Flow Equipment continues to enjoy its expertise in the more traditional field of mining, whereby valuable resources are extracted from the earth.
The products we mine today end up in everything from the cans that preserve our food, to the wonders of rare earth minerals that power everything from our electronic devices to our cars.
Many of our products end up in the mining industry such as the latest fabricated dual basket strainer recently shipped from Sure Flow Equipment.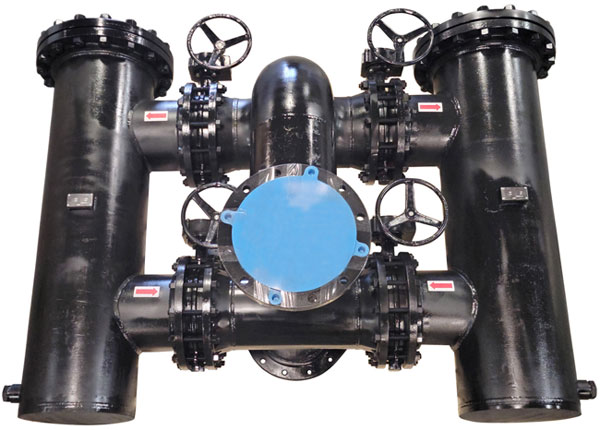 This is a 12 Inch DB150 custom fabricated with carbon steel construction.
It includes 12" class 150 raised face flanged inlet and outlet. It also uses our compact design with inline inlet and outlet.
This unit includes butterfly valves with gear operators for insolation valves.
Our design and fabrication team were very enthused about this project because it was a replacement for one of our competitor's units. It therefore had to fit in the same envelop dimensions as the previous unit. It was a challenge and that's what our team is always up for.
The unit used our standard black paint and was tested inhouse.
This particular unit will be used in a water line of mining operation.
While the mining industry may not seem to have the flair of more modern jobs, like a company that develops software, it's always important to remember that the computers those people work on coding software, started off as series of raw materials from a whole variety of locations.
Sure Flow Equipment is always proud of our contribution to be an integral part of all parts of the modern economy.