We continue to mine our photo archive for some of the more impressive fabricated units we have produced. Our products end up in a wide range of industries, including mining, so we felt the title was appropriate.
We came across a couple of more great examples of our capabilities with custom fabricated dual basket straining systems designed specifically to meet our customers' unique requirements.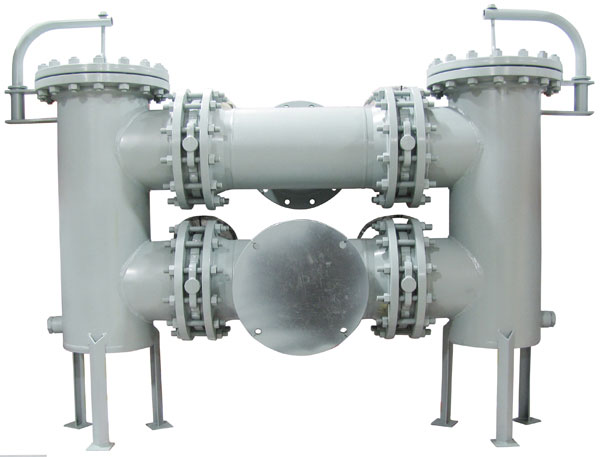 This unit features compact design and offset inlet and outlet.
It is fabricated with carbon steel and features a special external paint.
It has legs to position it with the existing in and outflows, and it features davits to aid in the cover removal. With so many of our units being of an impressive size, davits are very common in our fabrication of dual basket strainers.
This unit features 4 butterfly valves with gears for isolation. It is a 14" Class 150.
Our quality testing included 100% radiography of the buttwelds as our customer required.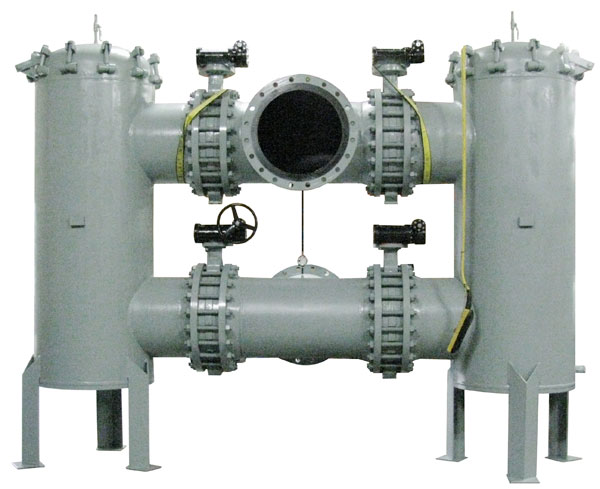 This is another dual basket strainer featuring legs and a compact design.
It also includes four butterfly valves with gears for isolation.
It has quick open closures and features automatic vent valves on the covers.
This fabricated unit features 24" class 150 carbon steel construction.
If you look closely you can see a differential pressure gauge in the center of the photo to help determine when the strainer baskets need to be cleaned or replaced.
You can find detailed information about a wide variety of fabricated dual basket strainers on the Sure Flow Equipment website. Our customers come from a very diverse range of industries and they rely on our expertise to provide them with high quality solutions to their liquid filtration challenge.