As always at Sure Flow Equipment we like to thank our customers for their continued support which allows us to pass some of the generosity along.
Sure Flow Equipment employees once again have made a great effort with our Salvation Army Food Drive. This endeavor has been led by Sure Flow's VP of Sales, John Zuber, for many years.
In this photo Acer and Odus pose in front of our tree to wish you Season's Greetings and all the best for the New Year from Sure Flow!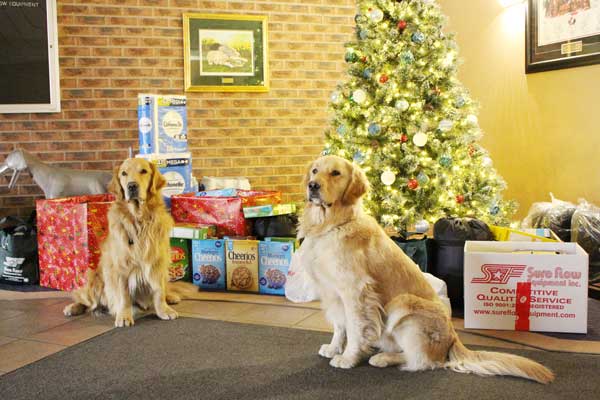 Sure Flow CEO John Wordsworth passed along a couple of photos he took after our recent snowfall.