Sure Flow Equipment is a goal oriented organization. This generally involves meeting and exceeding customer deadlines and quality expectations. This goal has allowed to us to set the standard that others in the industry struggle with.
At this time of year our goals become somewhat more outward focused as we think of ways we can share our good fortune with others. Our Sure Flow Holiday Food Drive is the result.
This year we set the goal of collecting 500 lbs. of food from our staff. We hoped to get there by December 21st, but we exceeded the goal shortly after the Christmas tree went up in our main entrance lobby.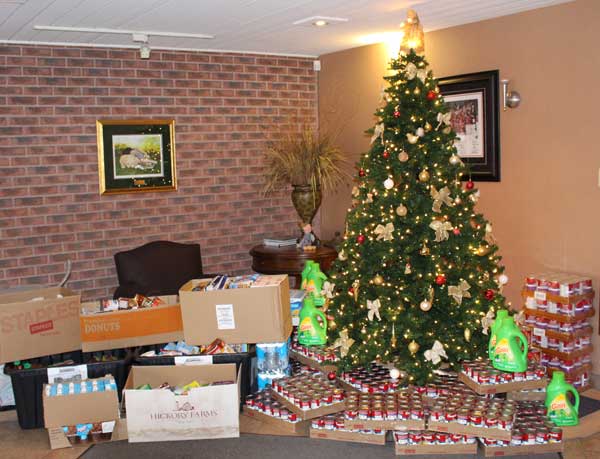 So we raised the bar and have now set the goal at 1,000 pounds.
We know some of our team members haven't had a chance to bring in their donations yet, so there'll be more, but we thought we'd post where we're at so far. We'll keep you posted.
Our donations will be delivered to the Salvation Army. We have a great deal of respect for this organization. This has been quite a year for weather events disrupting individuals' lives and the work of the Salvation Army and similar organizations has never been more essential.
We're also having a 50/50 draw to raise money that will be included in the gift to the Salvation Army to direct where they feel the need is greatest.
Sure Flow is very grateful to our many exceptional customers who allow us the privilege to be able to share in our good fortune. Thanks to the team for stepping up to the challenge and thanks to you, our customers, for making it all possible.
From our family (including Acer the Wonder Dog) to yours, we wish you the all best during this holiday season.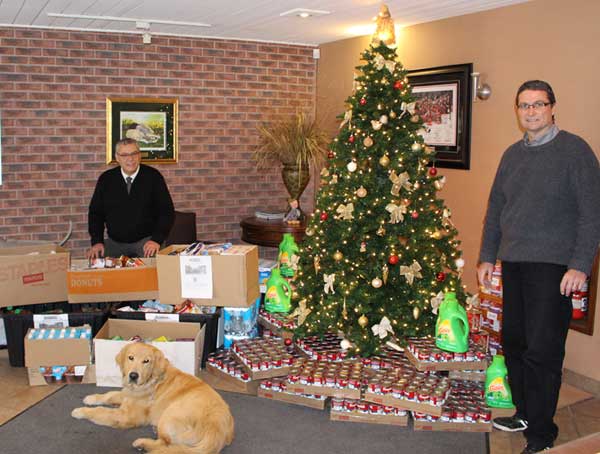 Editors Update:
The final total of the 2017 Sure Flow Holiday Food Drive was more than 1,700 pounds. Luckily we had a willing crew to help load the truck on December 22nd! If it was an industrial valve or strainer of this weight we would use a forklift, but since one wouldn't fit through the front lobby door it was old fashioned people power for the job!