This photo shows a 10" Class 150 carbon steel custom fabricated dual basket strainer. The units uses butterfly valves with gears for isolation. The bolted covers feature lifting lugs.
The unique feature of this unit is the short face-to-face "elephant trunk" inlet and outlet which allows the inlet and outlet to be on the same plane.
This type of unit is often used in power generation recirculating cooling water cleaning.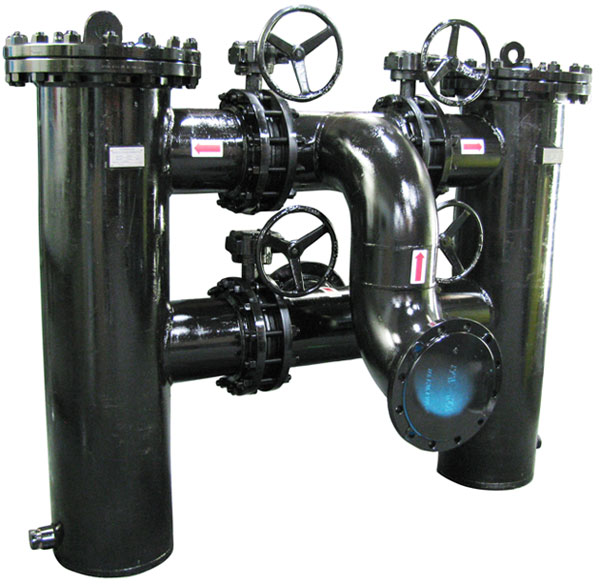 Return to Sample Custom Fabricated Dual Basket Strainer Menu