18 x 24 Inch Power Generation Fabricated Dual Basket Strainer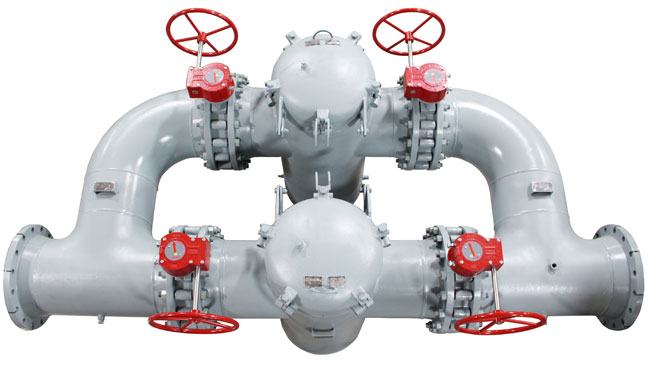 This 18 inch dual basket strainer utilizes Class 150 carbon steel construction.
It has Quick Open covers with hinges and stops, which limit the travel/rotation of the cover.
It also includes differential pressure taps on the manifolds.
The unit utilizes lug style butterfly valves with gears for isolation.
It includes an ASME Stamp.
It has an external coating for a marine environment, and is installed in cooling water treatment in a power generation application.
Return to Sample Custom Fabricated Dual Basket Strainer Menu