8 Inch Fabricated Cast Iron Dual Basket Strainer
This 8 inch cast iron and carbon steel construction dual basket strainer includes Class 125 bolted covers.
It has buttweld ends to weld the unit inline and legs to support the complete assembly.
It uses cast iron gate valves for isolation and on the left hand side you can see the differential pressure gauge with switch.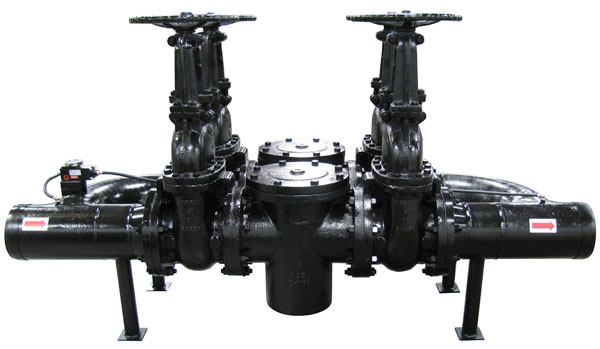 Return to Sample Custom Fabricated Dual Basket Strainer Menu