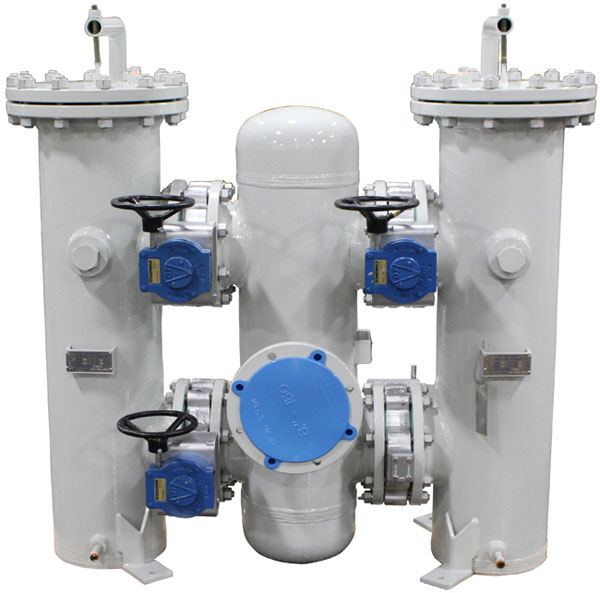 This 8 inch x 12 inch DB150LT custom fabricated dual basket strainer features low temperature Class 150 carbon steel construction.
The bolted covers include davits to aid in maintenance. It has high performance lugged butterfly valves with gears for isolation. It includes feet on the bottom which allow it to be bolted in place because it is installed in an extreme offshore oil operating environment.
The external epoxy coating is also designed for the offshore installation.
It includes compact face-to-face design with inlet and outlet on the same plane.
This exceptional unit was custom designed by our engineering department to the same envelop dimensions as a competitor's cast unit which required direct replacement. It is a typical example of Sure Flow's expertise in custom fabricating systems for the oil and gas industry, including in offshore extreme operating environments.
Return to Sample Custom Fabricated Dual Basket Strainer Menu