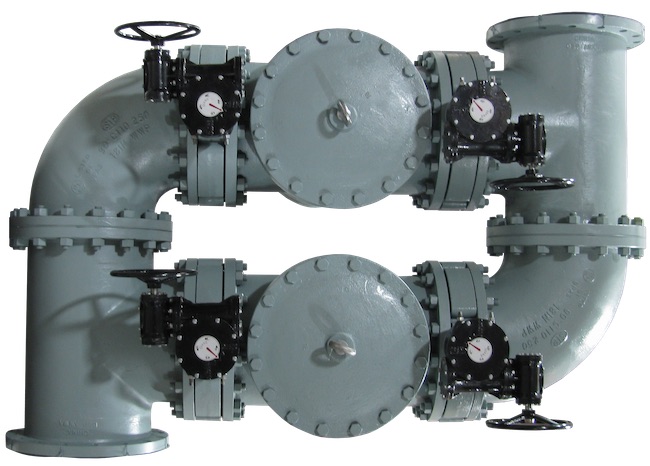 This 18 inch BDB125 unit is a classic example of fabricated production requiring custom sizing to fit a customer's existing piping layout.
The unit is a bolted dual basket with cast iron BF125 basket strainers.
It was constructed of cast iron class 125, with flat face flanged inlet and outlet.
It incorporated lug style butterfly valves with gear operators for isolation.
Each strainer has lifting eyes on the cover to aid in the cover removal. When you get into the 18-inch zone weight and manoeuvrability become an issue for operators.
Return to Sample Custom Fabricated Dual Basket Strainer Menu