BWH150 12 Inch CS Basket Strainers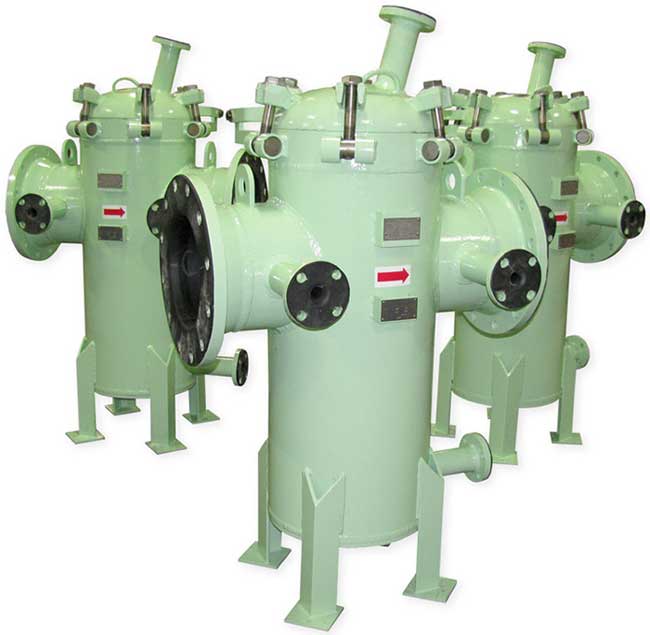 These are custom fabricated BWH150 12" CS basket strainers.
They have the ASME "U" Stamp.
They include 2" flanged weld neck gauge connections, 316L SS wedge wire strainer baskets, internal rubber lining and special external paint. They are for installation in a water treatment plant at a petrochemical refinery.