Carbon Steel Lug – Double Door
The Dual Plate Check Valve features exceptional flow characteristics. The compact wafer style body is a one piece, retainerless model which eliminates potential leak paths. The dual discs are designed to provide maximum strength with minimum opening time. The full contact seats maintain positive shut-off at minimum working pressure. Torsion springs assist in positive shut-off and disc closure, preventing backflow. The two heavy duty, corrosion resistant shafts act as stops to prevent over-travel of the discs. Thrust washers reduce friction and wear of the valve disc hinges.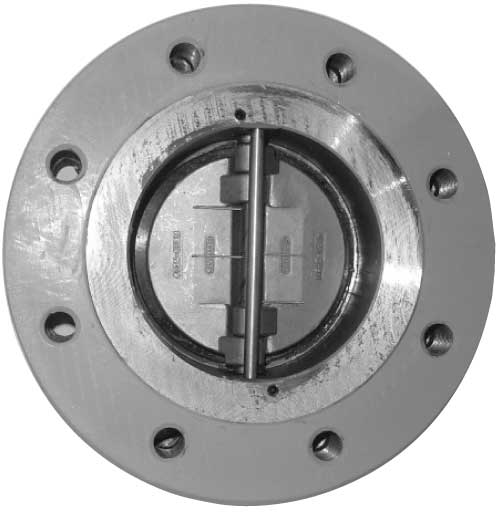 The FE150CS-VIL and FE300CS-VIL Lug Carbon Steel Double Door Check Valves come standard in sizes 2″ to 10″, but call us if you have any unique requirements. We will custom fabricate what you require.
These valves include:
• Carbon Steel Body
• 316SS Plates
• Viton Seat
• Inconel Spring
Higher pressure classes and different materials of construction available. Consult Factory.