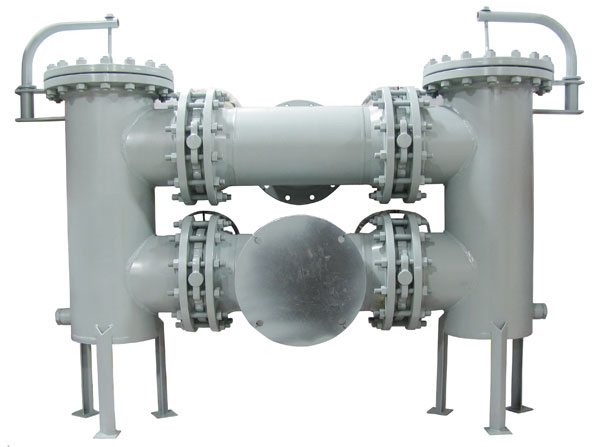 This unit is a DB150, 14-inch Type 3 dual basket strainer with davits.
Constructed from Class 150 carbon steel, it included a raised face flanged inlet and outlet.
The strainers included bolted covers with davits to aid moving the blind flange for basket removal.
Like many of the fabricated units featured here, it used our compact design with offset inlet and outlet.
This unit included 4 wafer style butterfly valves with gears for isolation. These are hard to see, but are located on the back side of the unit in this photograph.
We also provided legs to support the complete unit.
Return to Sample Custom Fabricated Dual Basket Strainer Menu