This custom fabricated carbon steel DB150 dual basket strainer includes a 304 stainless steel strainer or basket inserts.
It includes a number of unique features to increase holding capacity and get longer run times between change-outs.
It also includes unique manifolds and an offset inlet and outlet configuration based on where in the production line it would be installed.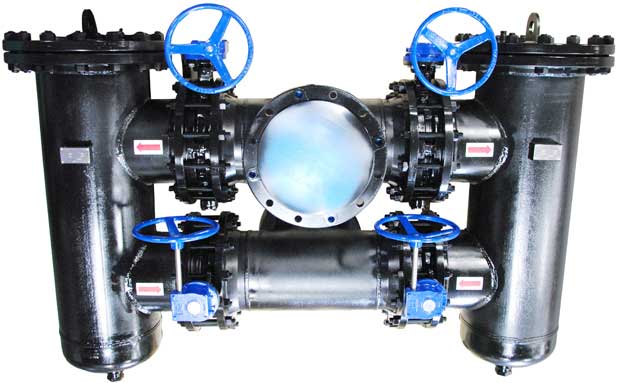 Return to Sample Custom Fabricated Dual Basket Strainer Menu