This is a 24" Class 150 carbon steel custom fabricated dual basket strainer.
It features high performance butterfly valves with gears for isolation. There are 2" flanged drain connections. The covers are quick opening and have davits to aid in their opening for maintenance.
The unit features a pressure equalizing connection between the strainer housings. It also includes legs for positioning in its final location. The compact face-to-face design has an offset inlet and outlet.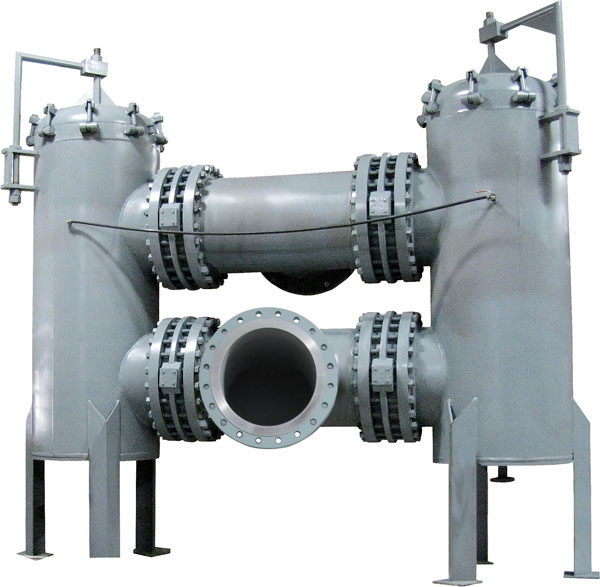 Return to Sample Custom Fabricated Dual Basket Strainer Menu