Fabricated 8 inch Dual Basket Strainer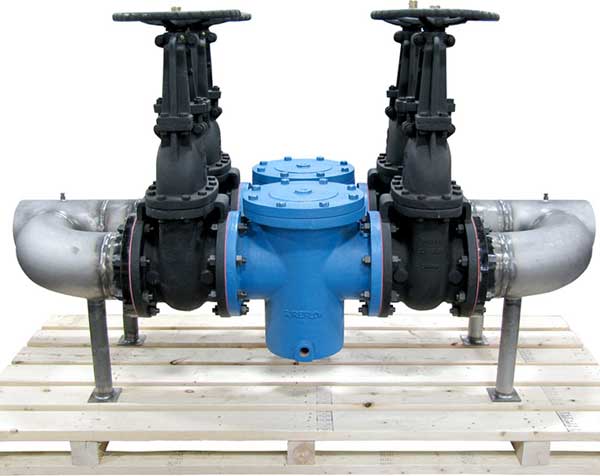 This is a custom fabricated 8" Dual Basket Strainer complete with 4 Gate Valves for Isolation.
It includes gauge ports both upstream & downstream, butt weld end connections, and CS piping & manifold.
This unit was installed to clean river water used for cooling water at large power generation facility in the south east United States.