Fabricated BW150 Cone Bottom Basket Strainer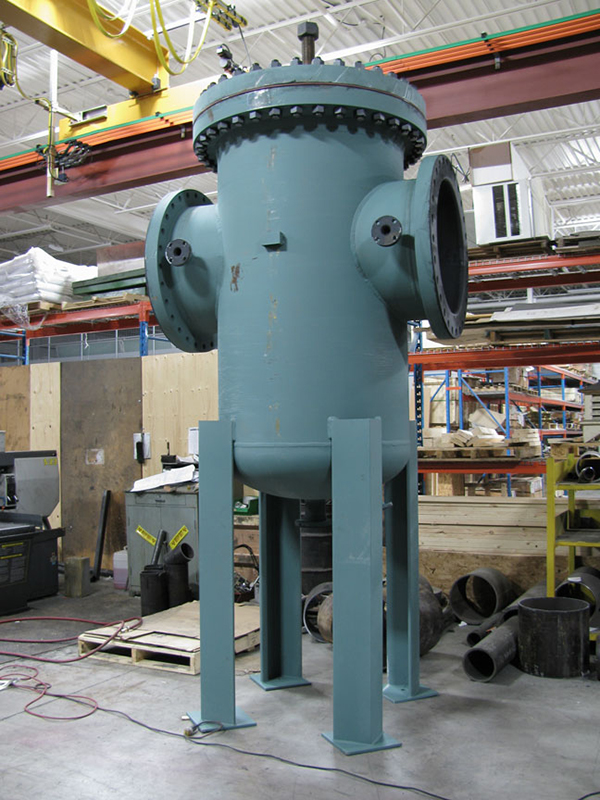 Sure Flow custom fabricated two of these 30" x 42" BW150 Cone Bottom Basket Strainers. They were 13 ft High and weighed 7,000 lbs.
They each included a Davit Assembly to facilitate easier cleaning, as well as support legs and 1/2" hard rubber lining. These basket strainers were custom engineered to withstand extreme abrasive ore slurry at a mining site in coastal Madagascar. These units were prepared to meet a rush 10-week turnaround.