Fabricated Sanitary Basket Strainer
Model BW150SSTRI / BWA150SSTRI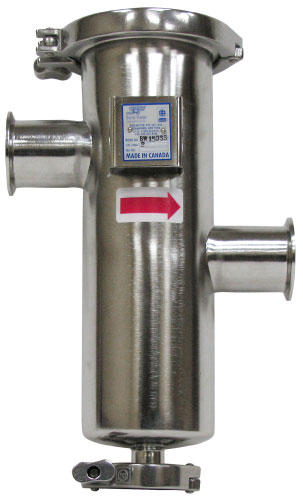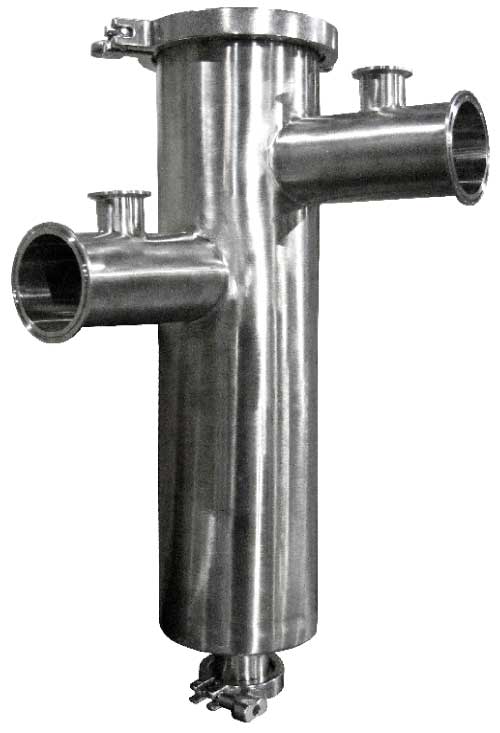 Manufactured from 316 Stainless Steel and polished to 25 Ra with Teflon cover gaskets.
Sure Flow Try Clamp Basket Strainers
are intended for applications where frequent, thorough cleaning is required between every batch of product. Screening elements include perforation, mesh or wedge wire. Sanitary pressure gauge ports are available for mounting diaphragm seals.
Note: Other cover gasket material available upon request.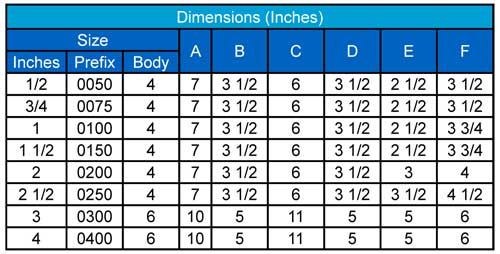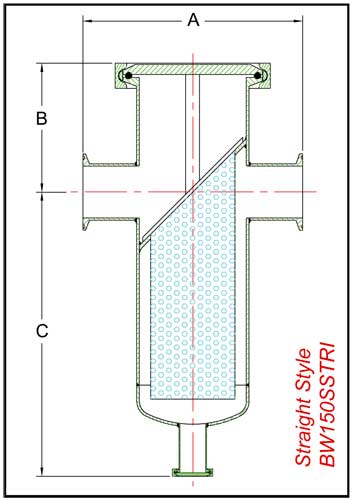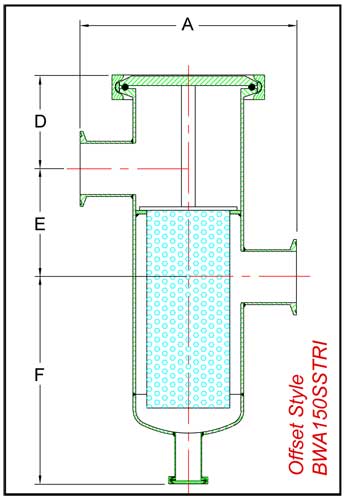 Larger sizes available.
Manufacturer reserves the right to modify dimensions, materials, or design. Contact factory for certification.