The Sure Flow Check wafer check valve is a precision engineered, fully developed product at the forefront of pipe system technology. Sure Flow Check can be installed with confidence into offshore or onshore pipeline systems on product or service lines, wherever non-return protection is required.
Manufactured to meet API specifications, Sure Flow Check meets all the key criteria and in the vitally important area of comparative weights is actually lighter than other wafer check valves.
Sure Flow Check offers other operational benefits. It is light, tight, strong, compact and cost effective.
Sure Flow Check is a precision engineered dual plate wafer check valve. It has been designed specifically for its environment and its duty. Every component has been carefully chosen only after matching its performance requirements with value analysis criteria.
The Sure Flow Check Valve meets API 594 wafer check valve standard (except face to face dimensions of ASME 125 cast iron valves from 2-1/2" to 12" in which case they meet the Industry Standard).
• ASME B16.5 flange dimension
• ASME B16.47 above 24", flange dimension
• API 594 – materials, design & face to face
• API 605 (B16.47), flange dimension
• API 6A – flange dimension & face to face
• API 6D – materials
• API 598 – testing
• ASME B16.34 – materials, wall thickness
Double Door or Dual Disc Available
Wafer – Flanged – Hub – Lug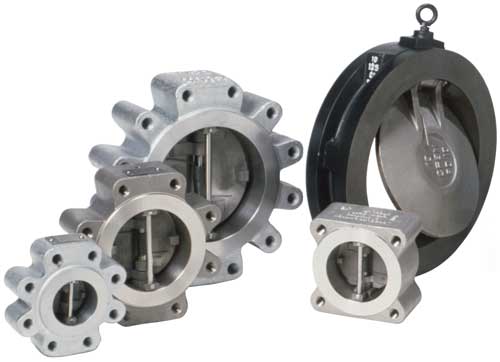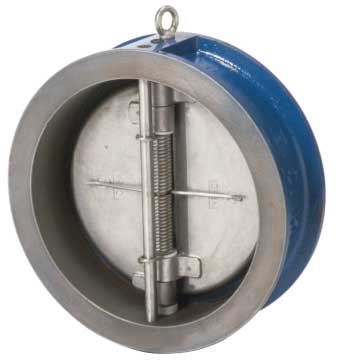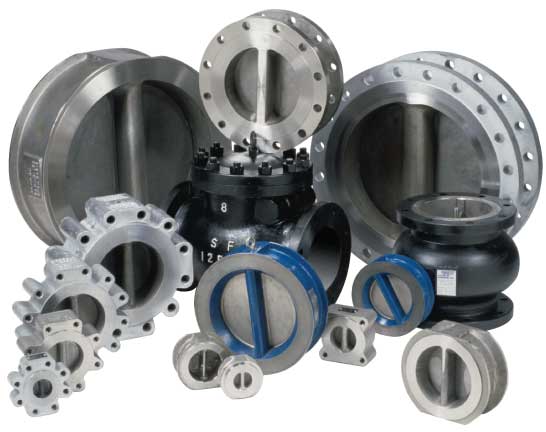 Sizes: • 2" to 72"
Pressures: • ASME Class 125 & 250
• ASME Class 150 to 2,500
• API 2,000# to 10,000#
Temperatures: • Minus 400°F. to 1,200°F.
Seating: • Resilient or Metal to Metal
Materials: • Cast or Forged
• Cast Iron, Cast Steel
• Stainless Steel & Bronze
Types: • Flanged
• Flangeless (Wafer Style)
• Lug (Drilled or Threaded)
• Butt Weld
• Hub End (for Clamp Joints)