Seat Options and Simple Installation
Seat Options
The right seat is critical for the correct functioning of the valve in its designated service. Sure Flow Check offers a wide range of seat options.
Metal to metal seats can be either the body/plate parent material or a hardfacing of other material, overlaid by deposition.
For soft seated valves standard elastomers are vulcanized for maximum security.
On high pressure class valves the seat is set into a groove for further safety.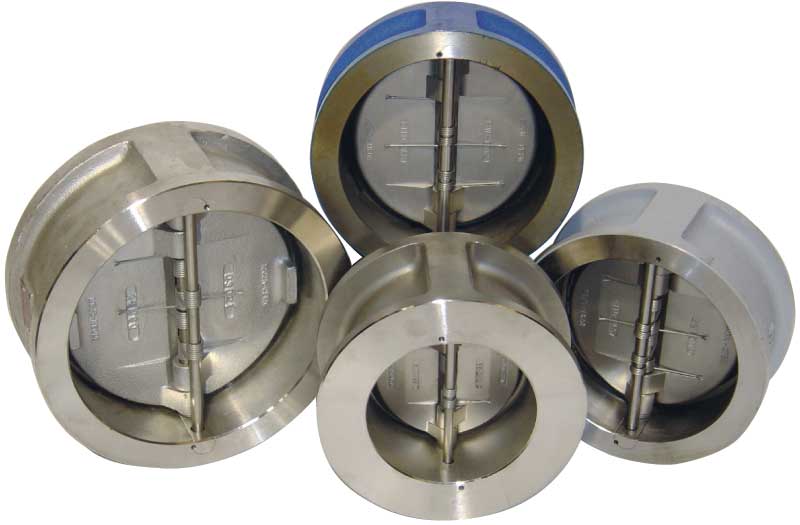 Simple Installation
Simplicity and speed of installation are of paramount importance for the process or pipeline engineer. Sure Flow Check is simply installed between the flanges. A raised face (serrated or smooth finish), a RTJ, profile hub and butt weld ends can be provided. Only one set of studs is required as Sure Flow Check fits inside the bolt circle PCD. If the valve needs to be taken out of the line, only half the bolts need to be removed, reducing the amount of work to be done and providing a retained link for the two pipe flanges.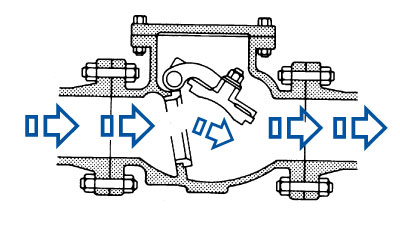 Conventional swing check valve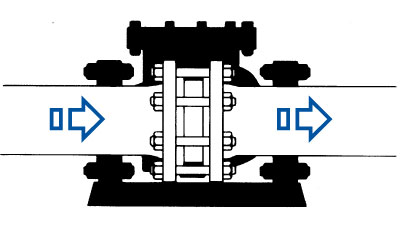 Horizontal Flow – rib vertical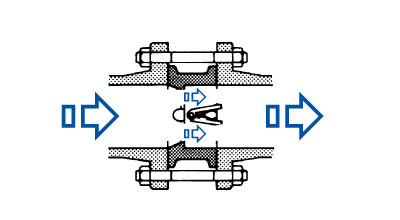 Sure Flow Check dual plate wafer check valve