YF300 Cast Steel, YF300SS Cast Stainless Steel, with 300# ANSI Flanges
Sure Flow Class 300 ASME Flanged strainers are available in Carbon Steel and Stainless Steel. A machined, tapered seat ensures a perfect fit for the removable, stainless steel screen.  All sizes come complete with flanged blow-off cover, gasket & plug. May be installed in vertical or horizontal pipelines with blow-off connection at the lower end of the screen.
Construction
Carbon Steel – Body & Cover, ASTM A216, Grade WCB Stainless Steel – Body & Cover, ASTM A351, Grade CF8M All screens are Stainless Steel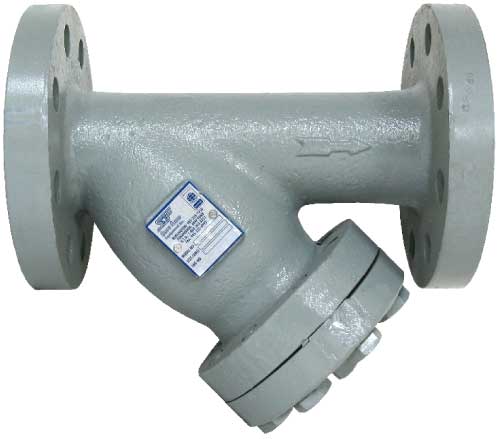 Click here for full product specs including dimensions, operation pressures and temperatures, standard screen sizes construction etc.
Size          Model        Screen
0400       YF300SS        125
4" Flanged, Y Strainer, Cast Stainless Steel, Class 300 ASME Flanges, 1/8" Perf Screen