If you're reading this blog you are using an amazing machine that represents the apex of human ingenuity, taking electrical impulses and marvelous bits of silicon to create the wonder that is the internet.
The reality though, is that much of what provides us with such a high standard of living comes from much less glamorous machines. The infrastructure that brings drinking water to our homes and transports waste away, the vehicles that transport us from Point A to Point B, and the pipes that bring the fuels that allow this mobility and keep our homes warm, are all much more crucial to our everyday health and well-being than the high-tech device you are currently on.
We often forget this in these heady days of technology. Sure Flow hasn't forgotten this simple concept though. It is in the business of creating superb industrial valves and strainers that are so integral to the infrastructure that makes up the fabric of our advanced society. And part of that boils down to an old and yet quite marvelous process – the machine shop.
Some of us had a little exposure to the machine shop in high school and attempted to use the equipment to produce a functional final result, like a vice. Some are grateful that 40 years ago we all didn't have cell phones with cameras in them because our finished vice undoubtedly would have earned its place in one of those viral photos of technology gone horribly wrong.
At Sure Flow, luckily the machine shop is manned by an expert in the marvelous machines required to produce the broad range of products our customers demand. Colin Gent uses a lifetime of experience in mastering these machines for a wide range of processes that create a diverse product line.
Sure Flow's machine shop includes just about any machine you'd need in the business of custom fabricating high quality industrial valves, strainers, and related products.
It has 2 lathes. And these aren't the kind your neighbor has in their garage for making doll house furniture. These are the heavy hitters.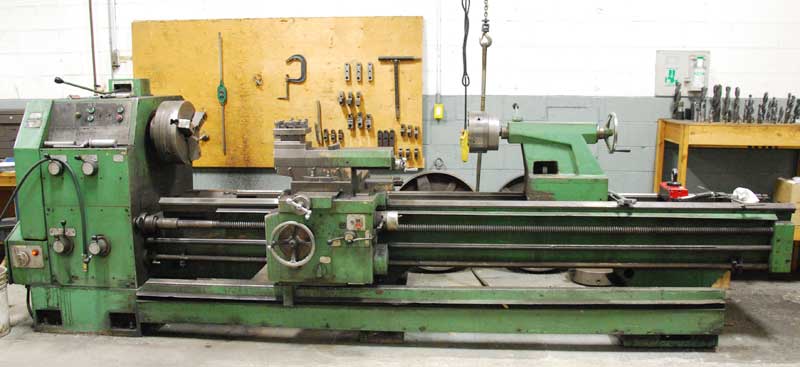 The first is a center lathe. It can handle products with a 3 foot diameter and 10 foot length. Sure Flow uses this for everything from serrating the faces of bleed rings and/or plates. This lathe turns down material and is used for threading and beveling. If it was in the boxing ring it would be in the 'heavy weight' class.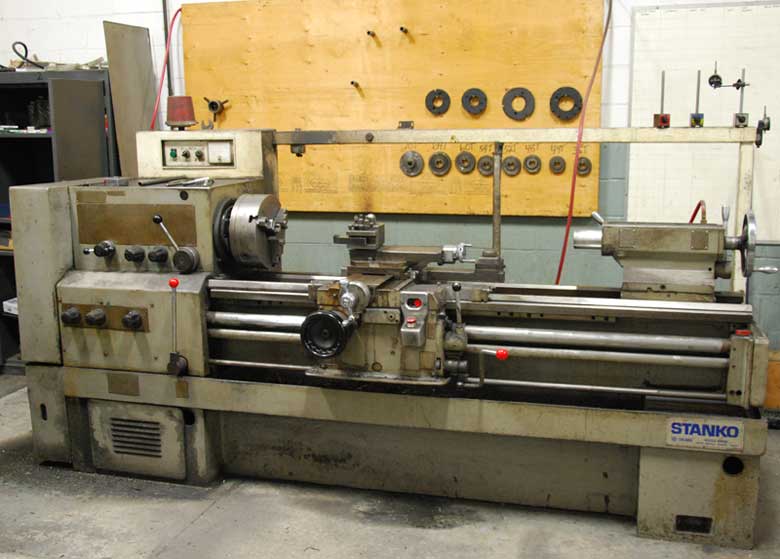 Our second center lathe can work with projects with up to a 17 inch diameter that are up to 4 feet long. It is similar in capability in terms of beveling and turning down material, but can finesse some of those smaller jobs.
Regardless of which machine our experts elect to use, these lathes are up to the task.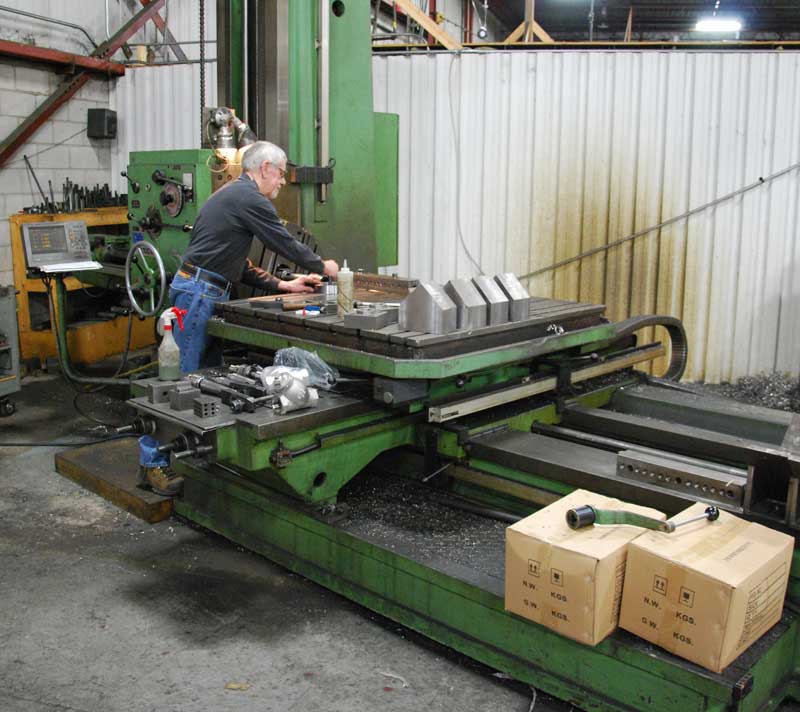 Sure Flow's 'Horizontal Boring Mill' has the foot print of a cabin cruiser in our production facility. But unlike a luxury yacht it is highly functional in making 'things'. It works with material up to 4 feet x 4 feet x 4 feet and is used for boring, milling, drilling and tapping. With a custom fabrication shop as busy as ours, this machine is in constant motion producing a vast array of functional and integral products and components. This volume of work creates a volume of waste spinnings and tailings to be recycled that is testament to the vital work it accomplishes at Sure Flow. It may have "boring" in its name, but to stand and marvel at the variety and quality of work it does would be better described as "fascinating!"
If you have ever tried to drill steel, like that time you attempted to fix your trailer, you know how difficult it can be, not only to start the process, but maintain the pressure you need to complete the task. Once you've had the luxury of using a drill press to drill steel, you also know how much more efficiently, and accurately you can achieve an infinitely better result.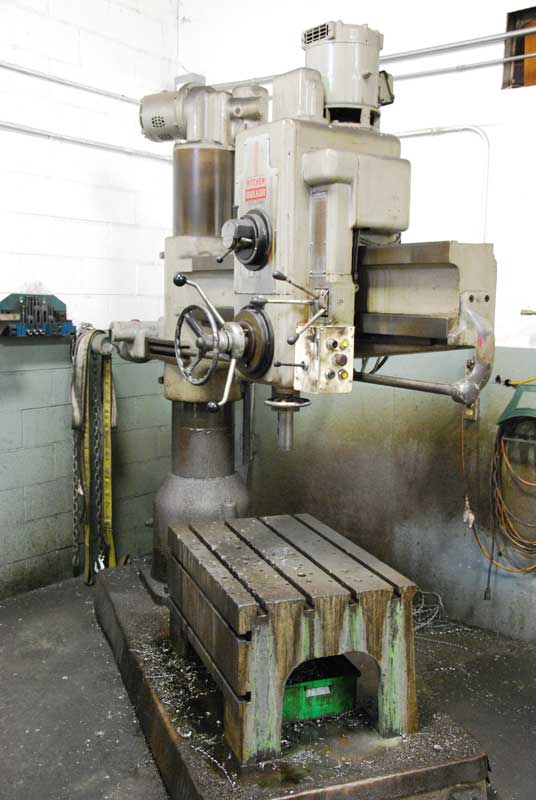 When you see Sure Flow's radial arm drill you quickly grasp what they are capable of producing, both in terms of size of the project as well as the quality of the finished product. It can handle materials 2 feet x 3 feet x 3 feet high. It is employed in a wide range of drilling and tapping in the Sure Flow work flow.
When you see the capability of this radial arm drill you suddenly realize that the vice you made in machine shop and took home to your parents as proudly as if you had just created a transport plane from the ground up, seems, well, pretty tame.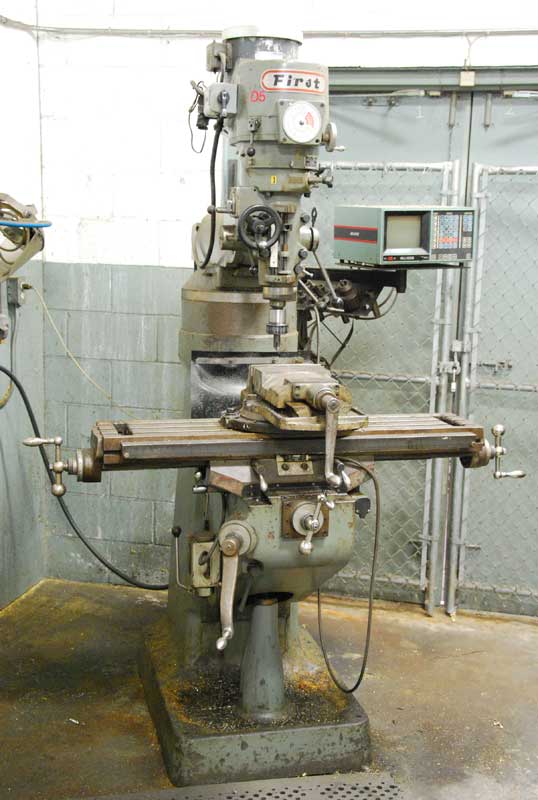 The final marvelous and imposing machine in Sure Flow's versatile machine shop is this milling machine. It is able to work on materials 15" x 32" and is typically used for milling surfaces and cutting keyways.
On the day we shot our photos for this blog we didn't warn the machine shop we were coming. They seemed quite apologetic that they hadn't had a chance to properly tidy up. Obviously safety is their first priority and there is always a level of cleanliness required to maintain this commitment. On our photo shoot day though there was plenty of evidence that the machine shop is a center of busy activity in the Sure Flow fabrication work flow. We realized the worst thing we could have done would have been to shine these machines up to a pristine, like new condition, because then it starts looking like they are just show pieces.
This is simply not the case at the Sure Flow. The machine shop is a hub of activity and it is difficult to capture lead machinist Colin in focus … he seems in constant motion and is usually a blur on film. At least when he is setting up a production run. Once the machines begin doing their work he becomes totally focused on the process. Colin's deliberate and methodical approach to producing the wide variety of parts required for such a diverse range of products though is comforting. When one of these machines begins shaping or drilling or altering the raw material into its wondrous final form, you know decades of experience are controlling the process to produce the highest quality product available in the industry today.