As we all try and get back into work mode after the holidays, we thought we would share once again what has become a holiday tradition at Sure Flow Equipment, and that's our Annual Holiday Food Drive.
The holidays are a busy time for everyone, and soon the holiday bills will start to arrive, so most people are aware of the need to show some restraint at a time when generosity of spirit also seems to be directly correlated to the 'ouch factor' of opening the resulting credit card statements.
Yet every year, Sure Flow employees step up and make a point of contributing to our Holiday Food Drive. Our main lobby becomes the temporary warehouse and it becomes increasingly difficult to welcome guests to our facility, as what seems like a large amount space quickly gets filled up.
Several days before we close for the holidays, a truck arrives and a crew is put together from all parts of the company; sales, engineering, welding, testing and shipping. It's a broad cross-section of the team. It's comparable to how contributions to the food drive come from the whole staff.
Each year our VP of Sales and Marketing, John Zuber, takes the lead in organizing the food drive. This includes setting up the pick-up and following up with the charity that receives the proceeds. Once again, this year Sure Flow received a gracious response from the recipient of the food, and the letter warmed our hearts the way the holiday meal warmed the spirits of those less fortunate who participated.
One of the most prominent (and heaviest) donations this year was cases of canned soup, and while they weren't consumed at the holiday meal, the charity is thrilled to have them to add to their food bank to extend their ability to provide for those who are struggling.
Sure Flow Equipment has spent the last quarter century moving things forward. Our commitment to a variety of quality certifications has ensured that we provide the highest quality product available as we help to move the whole industry forward. Yet perhaps one of our greatest achievements has been to continue to share that success with those less fortunate and give back to our community.
As always, we are grateful to our customers who have made all of this possible and we hope that you were able to share in the joy of this holiday with a giving spirit.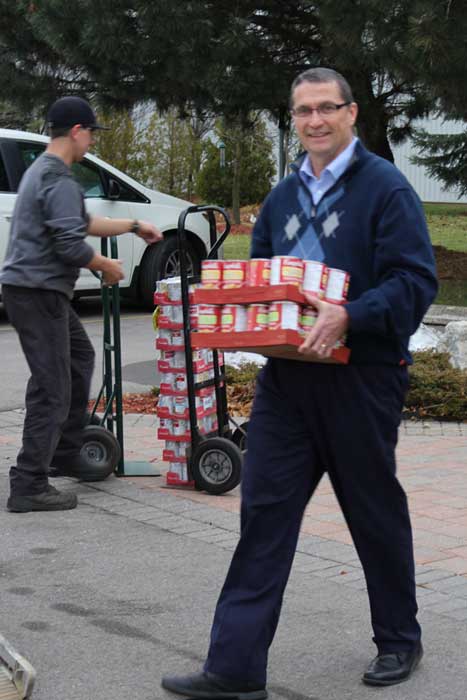 Food Drive Coordinator and VP of Sales and Marketing, John Zuber, helps with the final loading.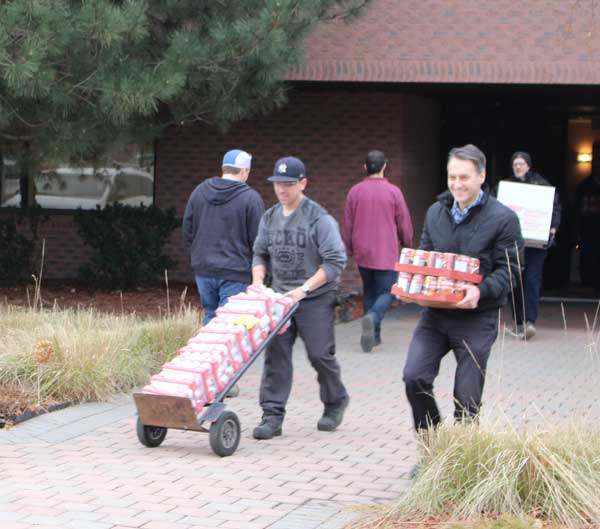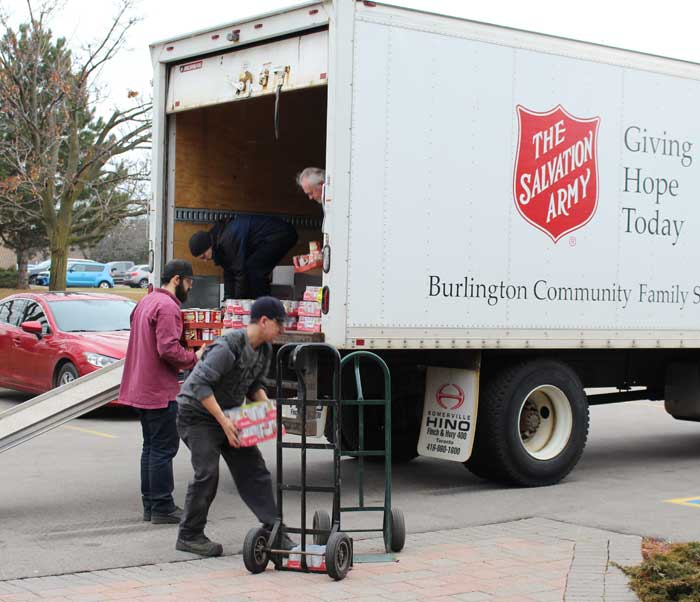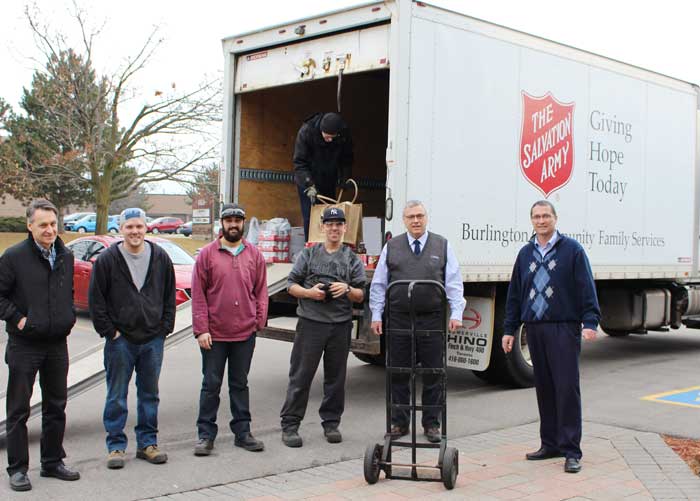 The Sure Flow Holiday Food Drive Truck Loading Team!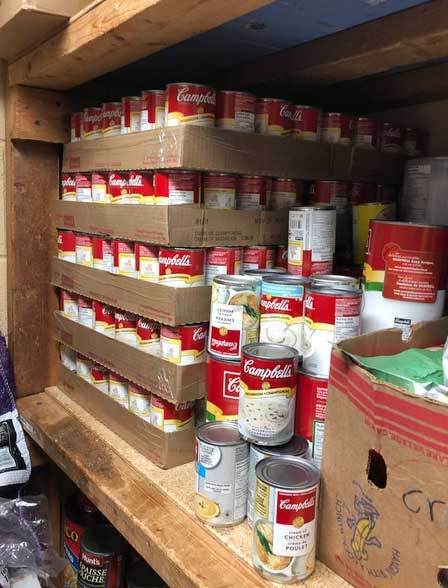 Food back on the cupboard shelves!