Our previous blog described the complete process of custom fabricating a pressure vessel. Now we'll walk a unit through this amazing transformation.
This sample is a 16 Inch BWH600 fabricated basket strainer utilizing carbon steel construction.
It includes a 16 Inch Class 600 raised face flanged inlet and outlet.
On top is a 24 Inch Class 600 quick open cover with hinge for basket removal.
In the photos you'll notice a 1 Inch Class 600 flanged vent coming off the shell of the strainer to accommodate hard piping installation and to maintain the ability to utilize the quick open cover.
It also includes a 2 Inch Class 600 flanged drain on the bottom of the strainer.
This unit has an ASME "U" Code Stamp Certificate of Authorization (ASME Boiler and Pressure Vessel Code; ASME Section VIII, Div 1, Current Edition).
You'll notice in the photos the extensive non-destructive evaluation (NDE) of all welds including 100% radiography (RT) and 100% penetrant testing (PT).
After the hydrotesting the unit received a special four coat external paint system for a severe marine environment. It will be in service with hydrocarbon products including high speed diesel, gasoline and Jet A1 fuel.
Like many of our projects this unit includes a specially designed davit to aid in basket removal.  You'll see it laying on the skid beside the completed unit prior to shipping.
Let's start with the "after" photo so you can see what the completed unit looks like, and then we'll walk it through the complete fabrication process.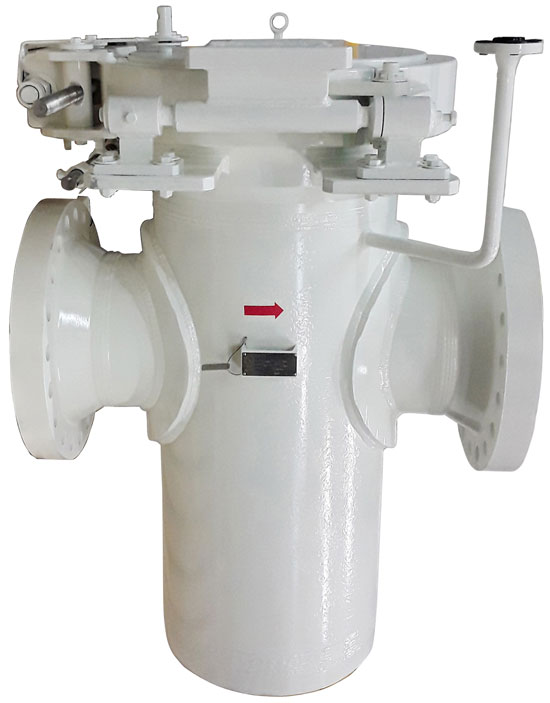 The first step is putting the various subcomponents together as they are received.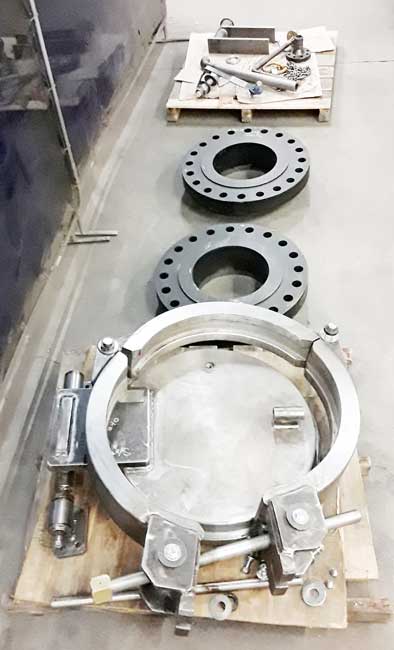 The next 3 photos show the unit during the "fit up" process prior to welding.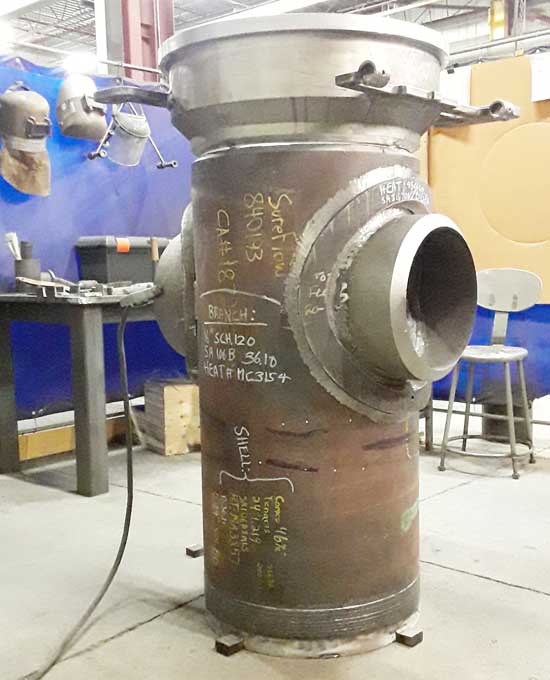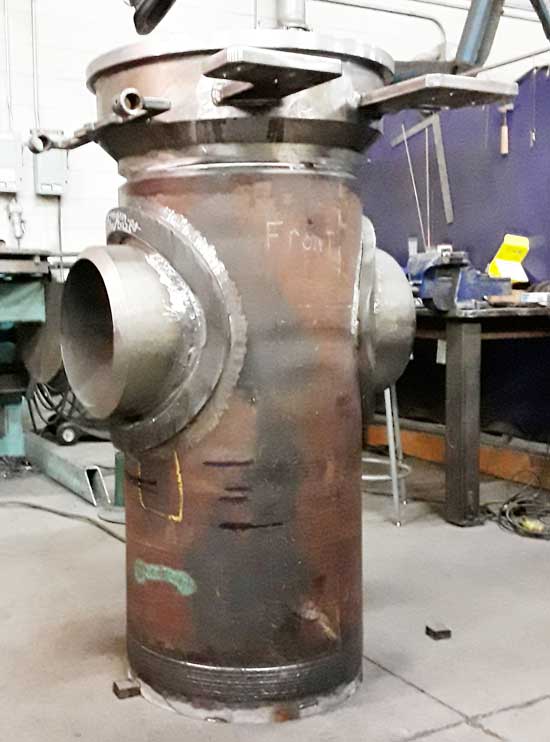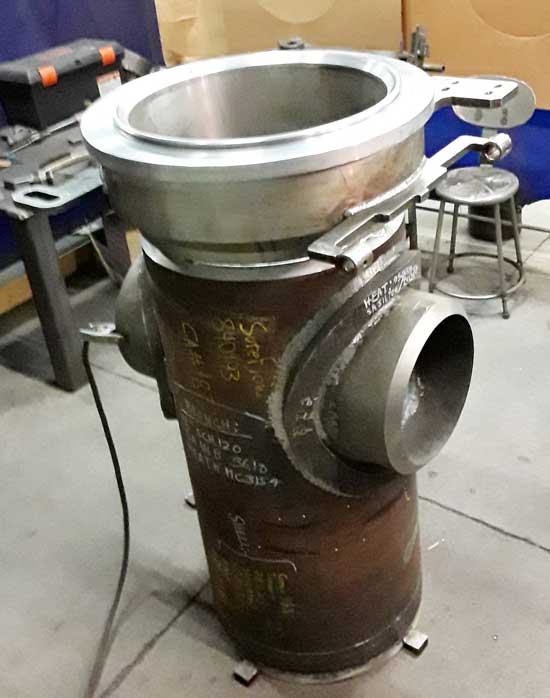 Now the welding starts!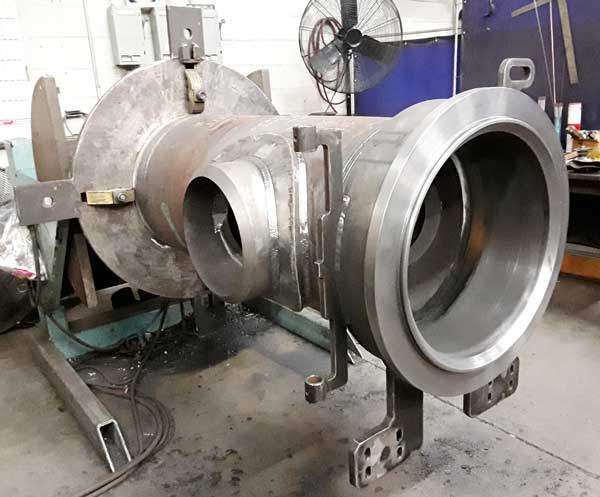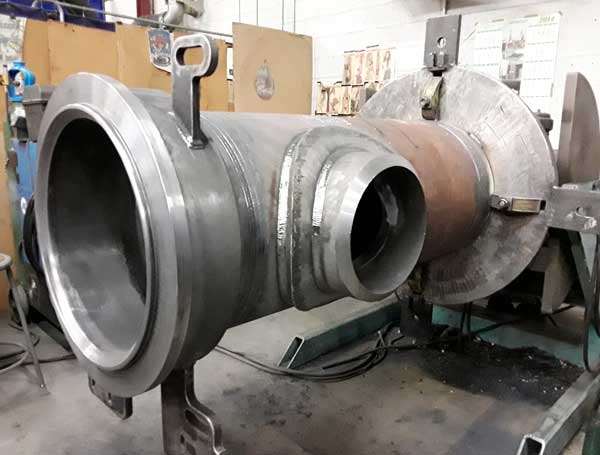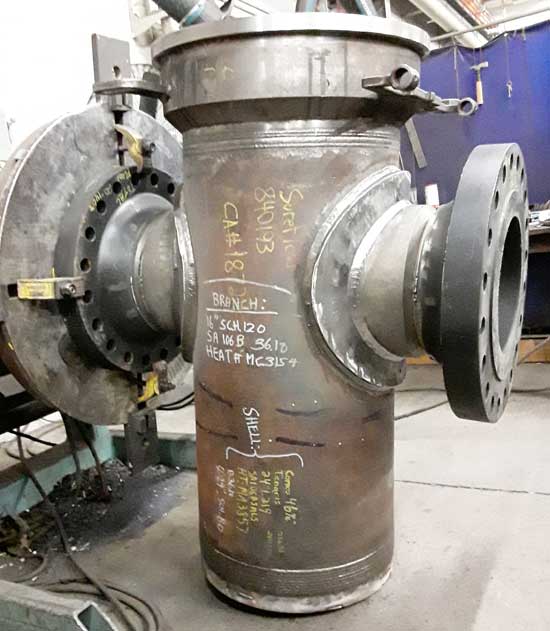 Photo 8 shows the Radiography (RT) Non-Destructive Examination (NDE).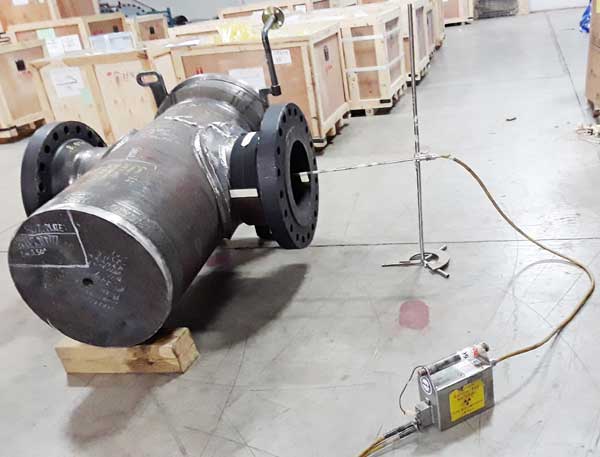 Photo 9 below shows the Liquid Penetrant Examination (PT) component of the NDE.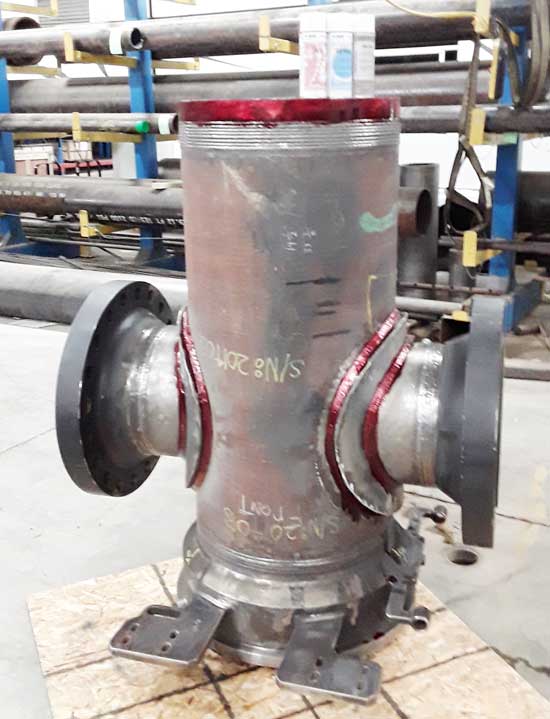 The pressure vessel fabrication is complete!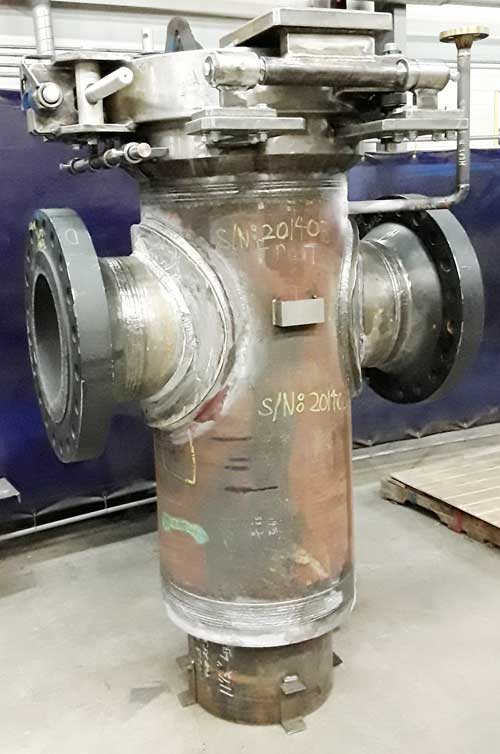 Here the unit is undergoing the hydrostatic test.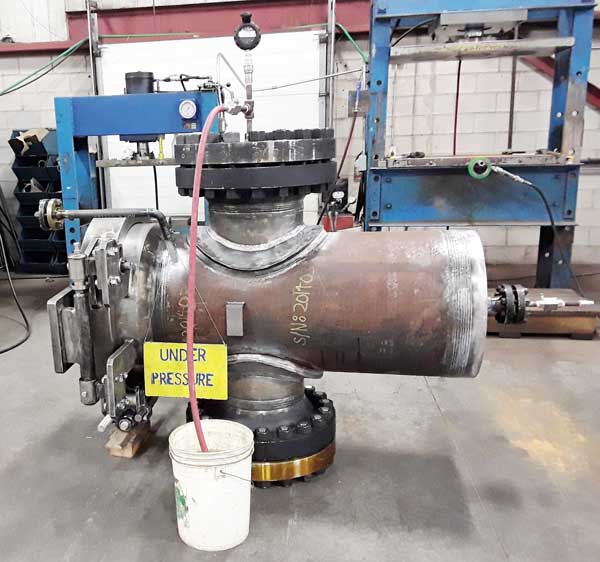 Here's the unit after the special coating has been applied.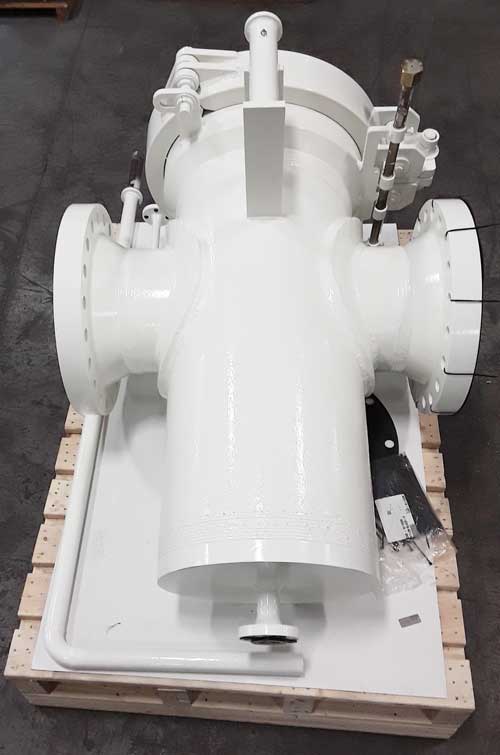 And finally the completed custom fabricated pressure vessel is ready for shipment.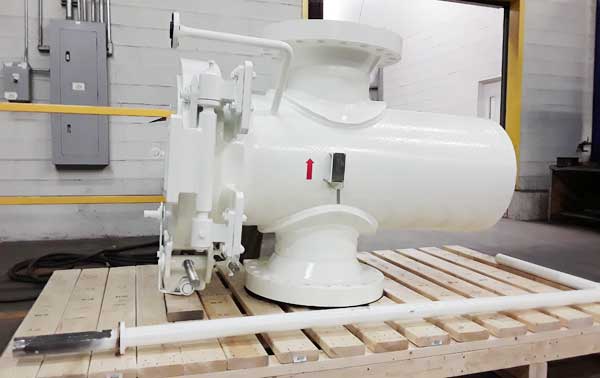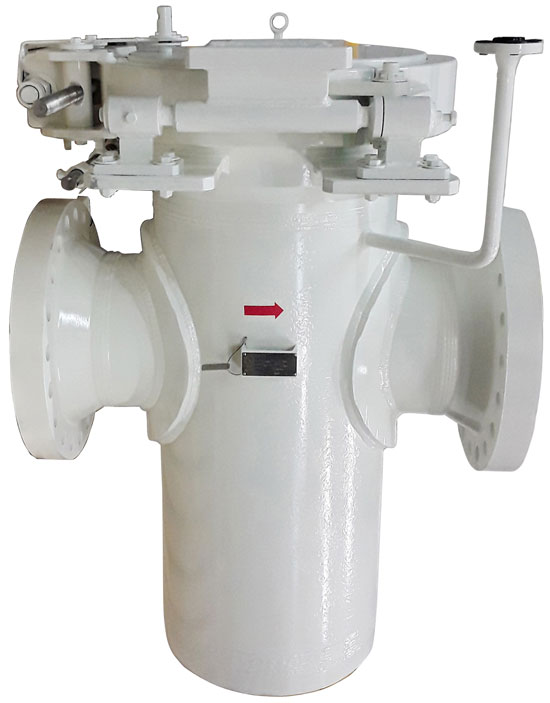 When the whole process is complete it's really quite a dramatic transformation from raw materials to a fully functional straining pressure vessel that is a critical part of the industrial infrastructure that provides us all with such an exceptional standard of living.
If you have any questions about any facet of this fabrication process or other elements of the custom fabrication process of pressure vessels, please contact our professional sales and engineering staff.