The staff at Sure Flow Equipment continued their long tradition of sharing their good fortune with others this year.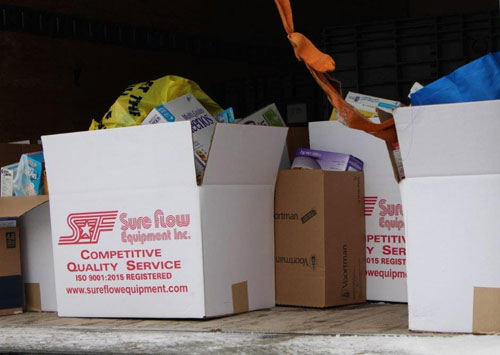 The Sure Flow Annual Food Drive saw our main lobby fill quickly with boxes of donations. And the morning before Christmas the Salvation Army truck arrived a team assembled to help load the bounty.
Once again this year we are grateful to the continued support of our many customers, who allow us the luxury of being able to share in our good fortune.
The Sure Flow Team wishes everyone all the best in the coming new year.