Ever seen a store with people streaming in, and customers lined up at the cash, and even though it might not be a store you'd usually patronize, you're thinking… "I should check this out… because clearly something is happening."
Or as you drive by a business, seeing a lineup of trucks out near the loading docks, ready to deliver goods and thinking… there must be a reason for this?
For most of our reports we like to focus on just one product. We like to give some background on the design and engineering of it, where it's going, and how it will be used.
Sometimes our fabrication facility though gets just too many projects on the go and we lose the ability to provide the kind of detail we'd like. With that in mind, we thought we'd just show a few of the orders going out the door on a recent visit to Sure Flow's 100,000 square foot warehouse and fabrication facility.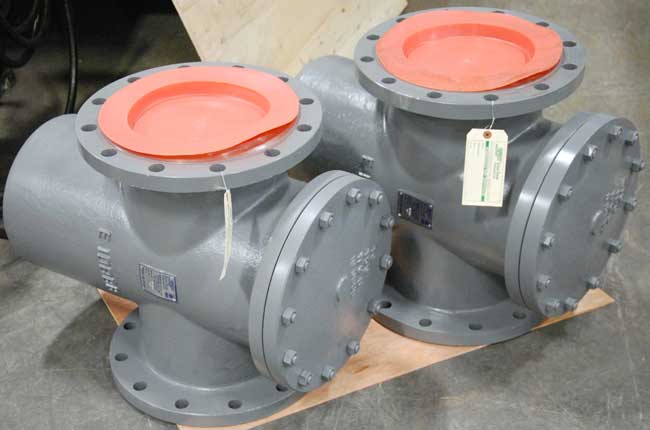 Some of our larger basket strainers.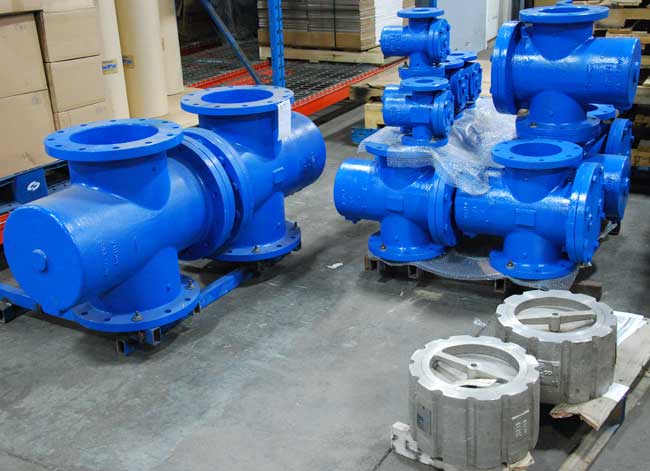 More baskets and check valves ready to go.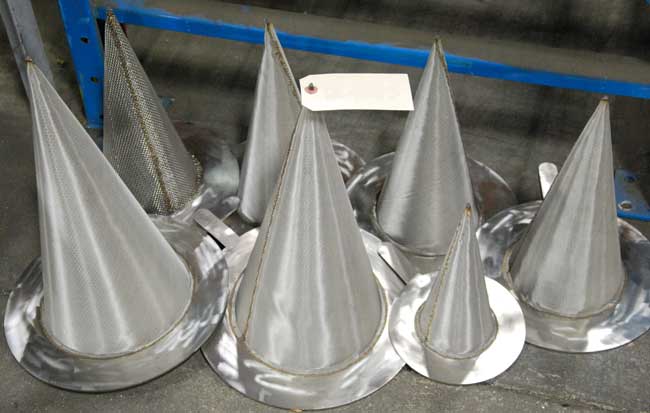 Cone strainers in a variety of sizes and materials.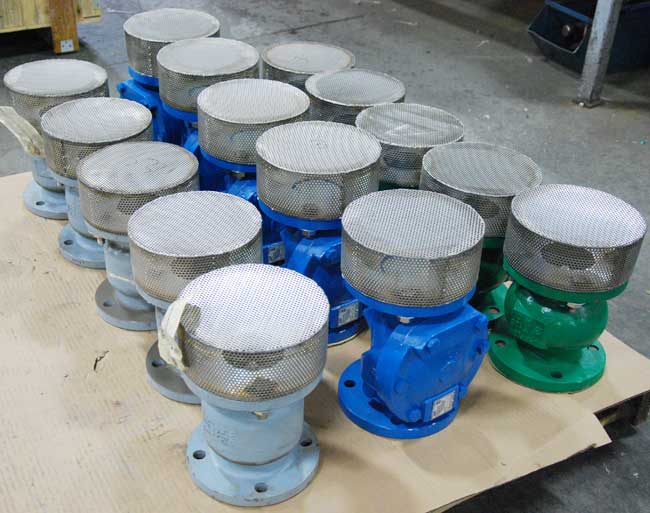 Foot valves in a variety of sizes and materials ready to be shipped.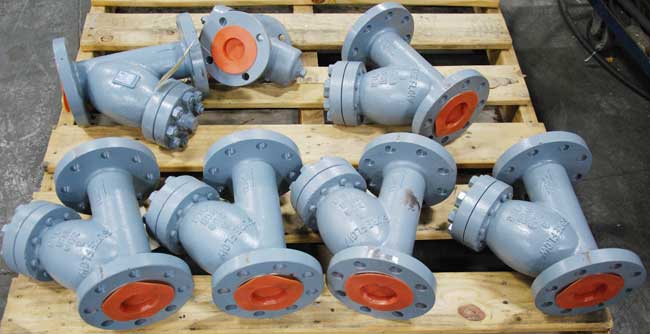 Y strainers ready to be prepared for shipping.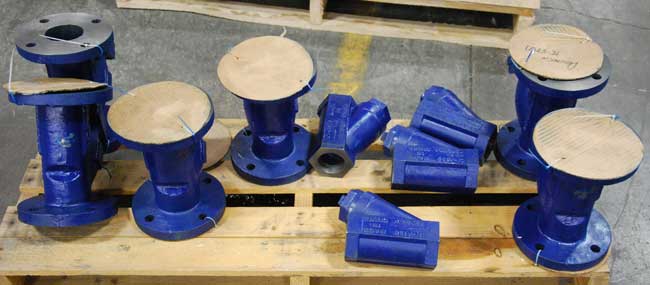 Some people like their strainers in blue!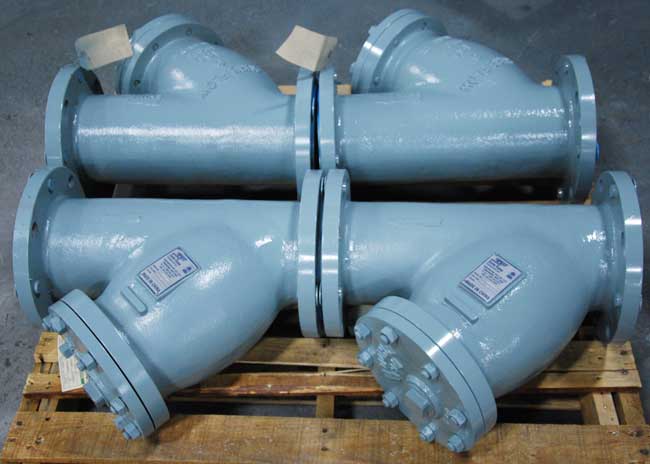 We're gonna need a bigger pallet for this order.
Our warehouse has a diverse and huge inventory. Our engineering and fabrication team produce an amazing array of custom strainers and valves. For you next strainer or check valve order, check us out!