Sure Flow products end up in some of the toughest places you could imagine. We've discussed lots of them here, excessive heat, excessive cold, off-shore, on-shore, corrosive environments, we've seen it all and we're always up for the challenge of tough working conditions.
One of our latest projects was a series of BW150 SJ 'steam-jacketed' basket strainers.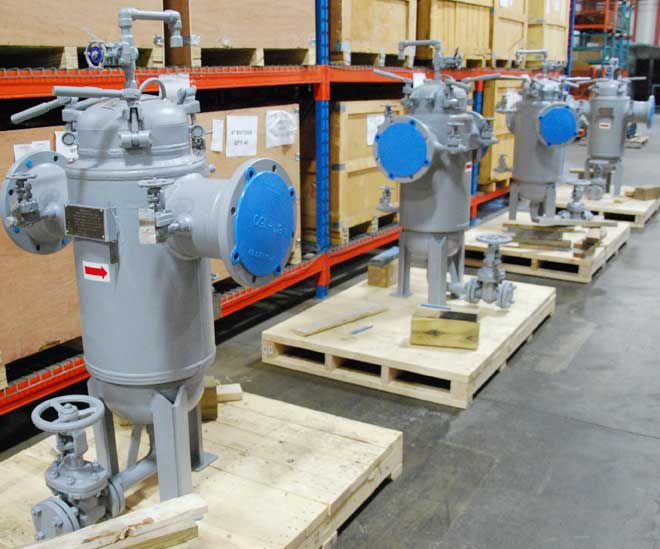 These units will be used in a bitumen tank farm.
The Alberta oils sands contain a lot of oil, but getting at it is a challenge, and then moving it once it's unlocked presents even more challenges as well.
The fact that Fort McMurray in Alberta, where much of the bitumen comes from, gets really cold, just adds another dimension to this challenge.
Sure Flow put our engineering expertise to work on these units to be used to remove bitumen from rail cars.
Bitumen is extremely viscous and this can pose unique challenges in cold weather. It can thicken and coagulate, and if you're trying to get it to flow through a confined area that can cause an interruption to flow and costly downtime.
In this case, one of low temperature, carbon steel steam jacketed basket strainers is the solution.
This strainer actually looks a little bulked up compared to a standard basket strainer because it has an additional steel shell around the regular strainer housing. Steam is pumped into this external layer, which keeps the material flowing through the main strainer unit warm, and flowing smoothly.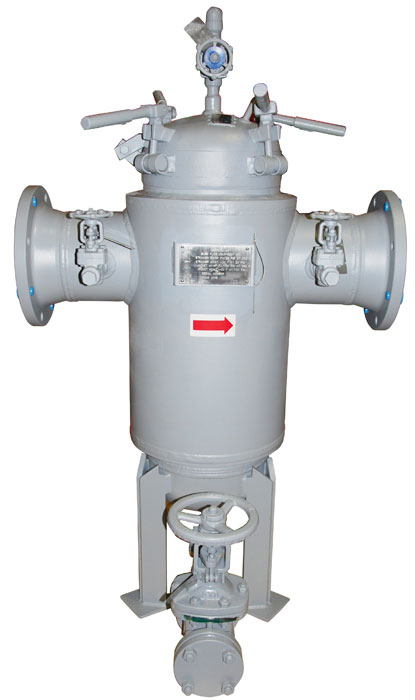 It's quite an ingenious solution to an engineering challenge and one of the reasons that customers have come to rely on Sure Flow. Our engineering team looked at the required specifications and designed a product that met the requirements.
Our fabrication team produced these unique units with multiple inputs from a variety of areas in the plant.
During the entire process our Quality Control team was making sure the units are tested and will be up for the harsh working conditions they'll be subjected to.
Got a unique engineering challenge in your project process? No problem. We're ready. We've got the team in place. We're got the expertise you need. And we love a challenge. We look forward to talking to you soon!