Barred Tees
BARTEE150 / BARTEE300 / BARTEE600
SA234 – Carbon Steel / 304 – Stainless Steel / 316 – Stainless Steel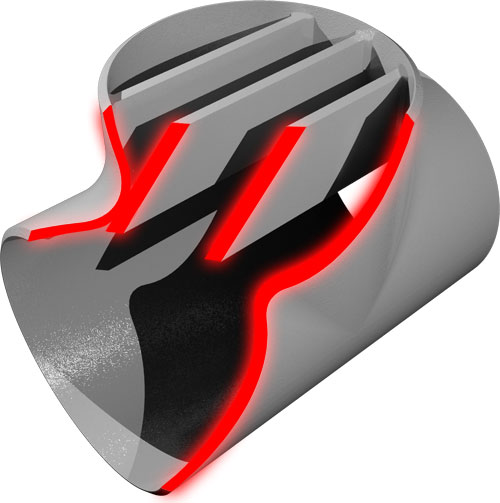 Sure Flow Barred Tees are manufactured to specific customer project specifications in a full range of sizes from ASME Class 150 to 2500 and higher. They are fabricated to the highest industry standards and pipeline vessel design codes in Carbon Steel, Stainless Steel or Alloy materials.
Custom fitted bar sections are welded to the branch of the buttweld Tee. The bars are added to ensure the Pig passes by the branch opening. Bar spacing is designed to prevent damage to the functional elements of the Pig.
Buttweld End Connections are standard. Optional Flanged Connections in raised face or RTJ, as well as extended pup-pieces, are available. Barred Tees are used in a pipeline Launcher/Receiver system and at any branch in the pipeline to ensure safe passage of the Pig.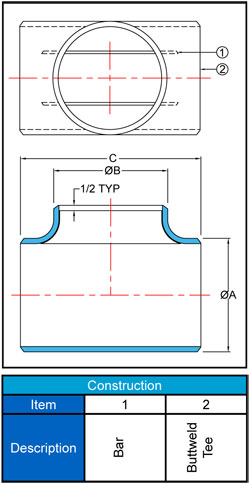 Notes:
• Higher ASME pressure ratings available
• Larger sizes available
Manufacturer reserves the right to modify dimensions, materials, or design. Consult factory for certification.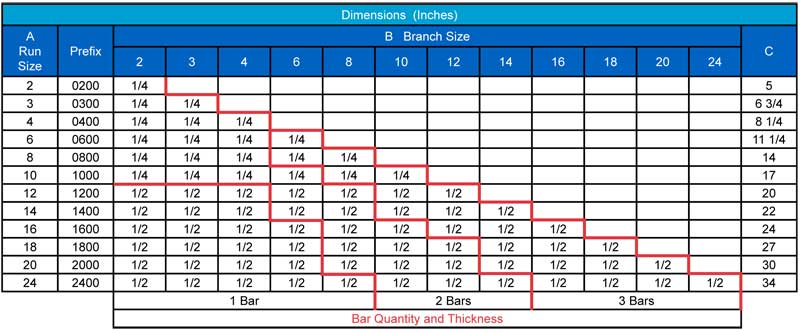 Operating Pressures and Temperatures