Flow Rate Vs. Pressure Drop (Clean Screen)
These curves are for clean baskets, without mesh liners – and with WATER flowing through the strainer. For mesh-lined baskets and/or other fluids, you must first compute a correction factor.
Model D125 and D150 Duplex – 3/4″ Through 4″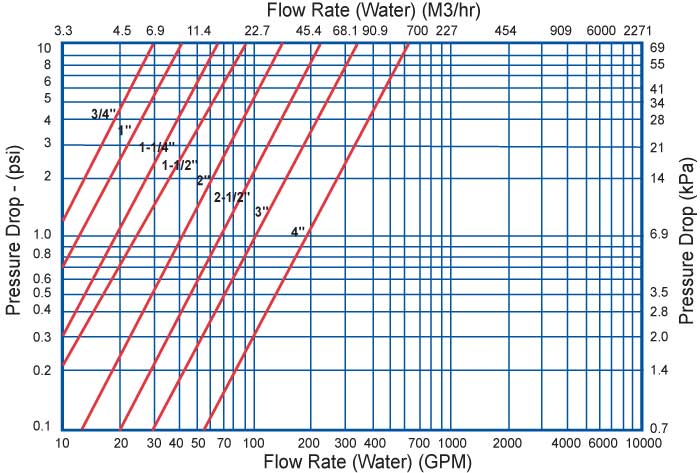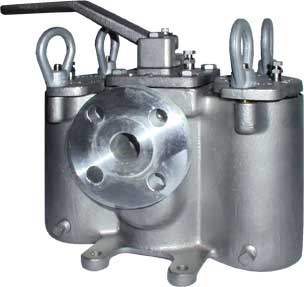 Model DF125 and DF150 Duplex – 5″ Through 8″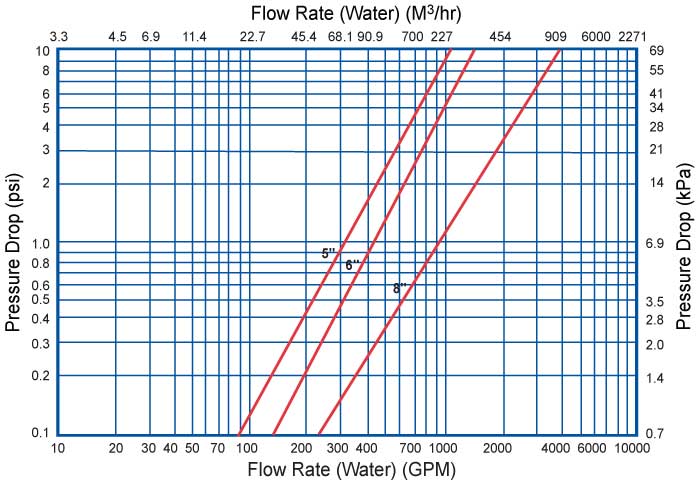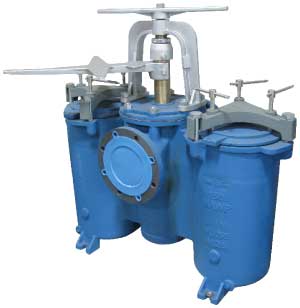 Notes:
Pressure drop curves are based on water flow with standard screens. For other fluids and/or screen openings, the figure shall be multiplied by the following correction factors.
These charts are for theoretical calculations ONLY.
Please contact our office with your exact specifications and you will be provided with factory calculations.