Production Capabilities and Engineering Expertise
Head Office and Production Facility
• 100,000 Square foot facility
• Central distribution centrt
• All finished products
• Complete machine shop, lathe, vertical and horizontal boring
• 12 Welding stations with Jib cranes
• Fully equipped with overhead cranes
• 40 foot drive in dock, dock height door & service door
• 20 Foot paint booth
Testing Capabilities

• RT, UT, MT, LP
• Film Thickness Testing
• Adhesion Testing
• Holiday Testing
• Hydrostatic, Pneumatic
• Hardness Testing
• PMI Positive Material Identification
• Non-Destructive Testing
• Automated Marking System
Engineering Expertise
• Full in-house design, Engineering Department
• CAD services to design and build specialty products
• CFD Computational Fluid Dynamics software program
• 3D Product Models
Welding Capabilities
• MIG (GMAW)
• TIG (GTAW)
• Submerged Arc Welding (SAW)
• Flux-Core (FCAW)
• Stick Electrode (SMAW)
Testing Commitment
To provide you with the most elite Strainer, Check Valve, Butterfly Valve, and a variety of other industrial valves, Sure Flow uses an in-house handheld PMI Positive Material Identification Analyzer. Within five seconds we can provide a full traceability of any alloy; plus download the analysis to provide a Material Test Report (MTR). We can readily supply in-house Material Test Reports for castings, welding rod, wire and all piping components, etc., to validate material composition.
Additional Services
• Heat Tracing and Treatment
• Full Material Traceability
• Stress Relieving
• Oxygen Service Cleaning and Degreasing
• Machining
• Steel Painting includes Tank Linings, Protective Coatings, Chemical Corrosion Resistance
• Sand Blasting
• Plasma Cutting
• Water Jet Cutting (Carbon Steel, Stainless Steel and Aluminum thickness up to 1")
• Contour Beveling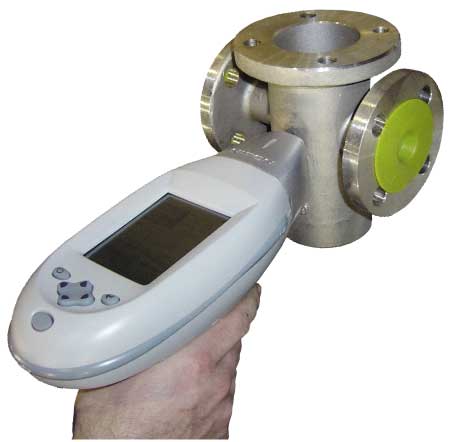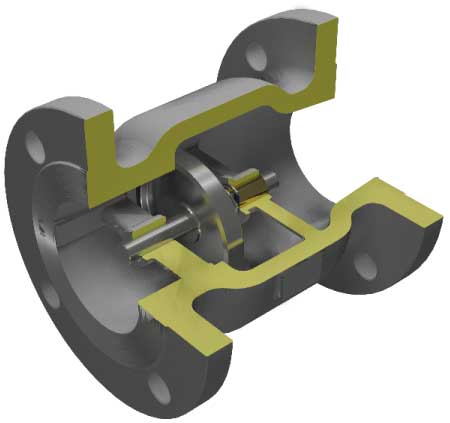 3D Computerized Product Models
This capability enables our Sure Flow Engineering Department to provide a better illustration of the installation, flow and positioning of our custom engineered products.