Technical Advantages of Sure Flow Retainerless Check Valves
There are many advantages of Sure Flow Check Valves when compared to other manufacturers, but the "key" difference is our retainerless design.
Simply, some manufacturers drill four holes through the body of the check valve to facilitate installation of a hinge pin and stop pin. Sure Flow Wafer or Double Door Check Valves have no through holes. Retainerless design is standard in all of our dual disc wafer check valves, including our cast iron check valves.
In industry, especially offshore or onshore pipelines, there is tremendous concern for fugitive emissions and potential environmental concerns.
The retainerless design also provides higher integrity on high pressure, ensuring no concerns about leakage.
Sure Flow Equipment Inc. – sure to be your first choice for industrial check valves!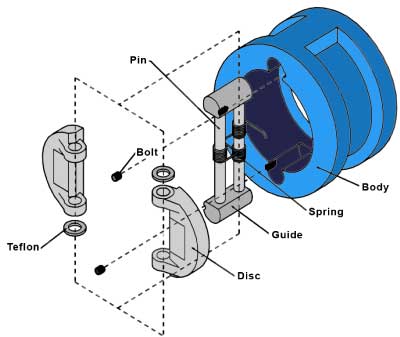 Theses pages have more check valve technical information for your reference.